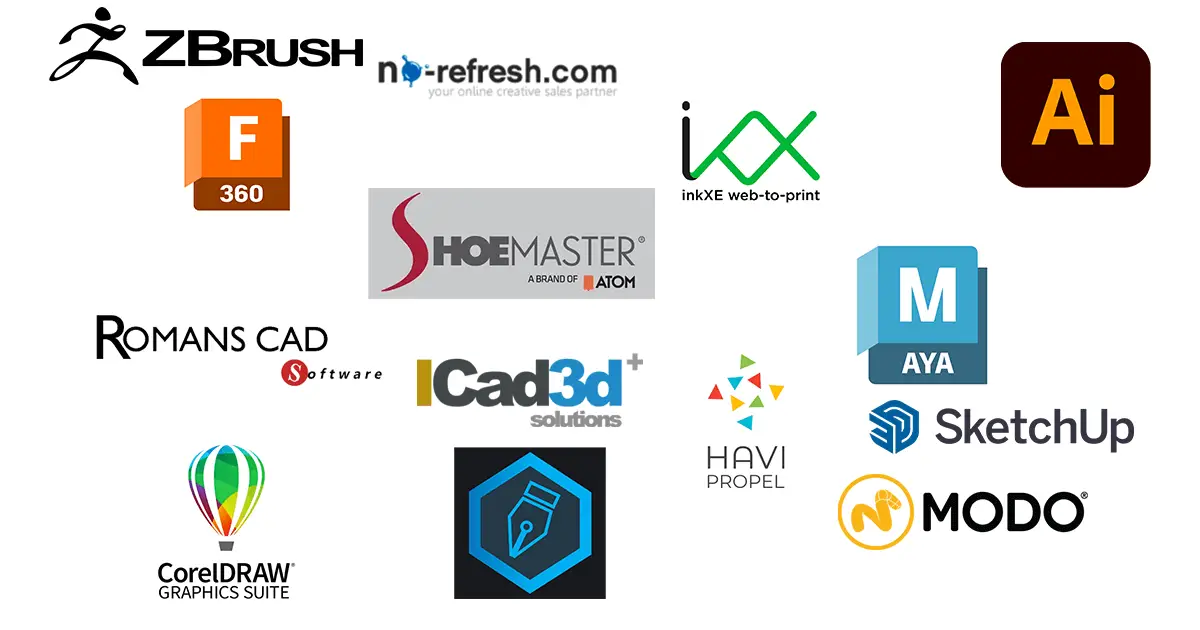 While traditional shoe design is still pen and paper, more and more people are designing shoes using software.
3D modeling and mockup tools allow you to create impressive 3D renders of shoes – down to the textures and fabrics – for use in merchandising, pitching ideas, and building a portfolio.
For others, 3D shoe design tools are also important for 3D printing and computer-aided manufacturing. 
The table below shows a quick comparison of both paid and free shoe design software options:
| Software | Monthly Cost | Ease of Use | OS |
| --- | --- | --- | --- |
| Sketchup | $0-$53.25 | 3 | Cloud  |
| Adobe Illustrator | $20.99 | 2 | Cloud |
| RCS 3D Sketch | NA | 4 | Cloud  |
| Modo | $63 | 3 | Cloud |
| Atom Shoemaster | NA | 4 | Cloud  |
| Autodesk Maya | $225 | 2 | Cloud  |
| CorelDraw | $30.75 | 3 | Windows, Mac OS X, Mobile |
| No Refresh Shoe Design | NA | 5 | Cloud  |
| ICad3D+ | NA | 2 | Cloud  |
| Inkxe | NA | 4 | Cloud |
| Autodesk Fusion 360 | $70 | 2 | Cloud  |
| Havi Propel | NA | 3 | Cloud  |
| Mind ShoeDesign | $99 | 3 | Windows, Mac OS X |
| ZBrush | $32.69 | 3 | Windows, Mac OS X |
*Pricing and software were accurate at the time of article writing in December 2022. Any of these software providers may update pricing at any time. 
1. Sketchup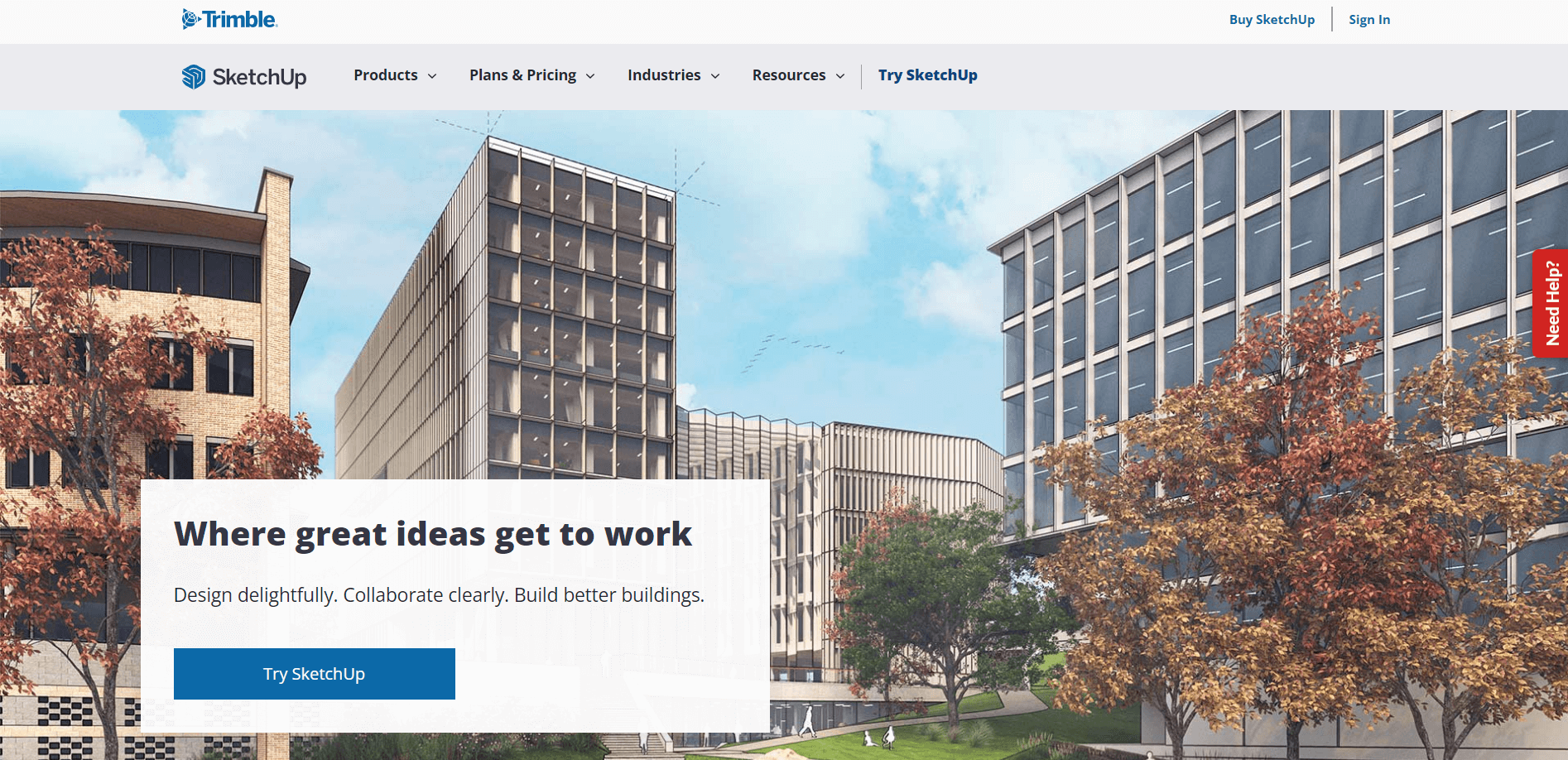 Sketchup is one of the world's most popular free 3D modeling tools. However, the Trimble program also has premium options, offering additional features, libraries, and extensions.
Anyone using Sketchup for shoe design will prefer the free or the professional version – depending on whether or not you want to add dynamic components. 
Sketchup is also cloud-based, available as an app for iOS, and comes with 10GB of storage. If you need additional libraries or data, you'll have to pay for the software.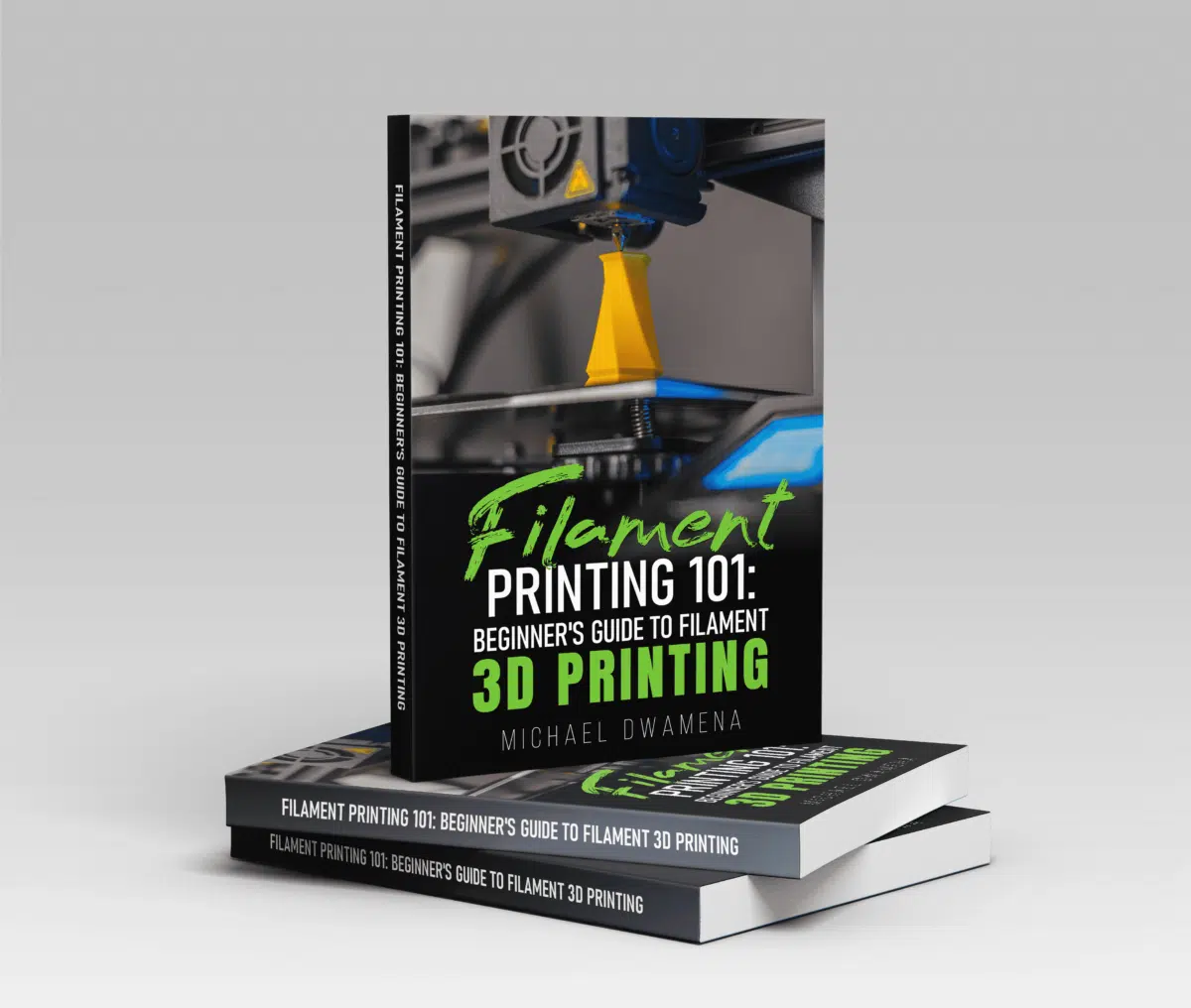 New: Filament Printing 101 Course
Starting out with 3D printing and want to AVOID rookie MISTAKES?
Our new Filament Printing 101 Course is just for you! Lean how to create perfect professional prints without all the hassle.
Don't let common mistakes hold you back, click the link to learn more and get ahead now!
While Sketchup isn't designed as a shoe design program, it's easy to use, fast for most to learn, and can be used to design any type of shoe. 
Pros
Starts free

No limits on what you can design 

Cloud-based with a high-quality app 

Beginner-friendly 

Up to 10GB of free storage 
Cons
Not specifically for shoes 

No built-in shoe library like some alternatives 
Cost Per Year: $0-$639
Website: https://www.sketchup.com/ 
---
2. Adobe Illustrator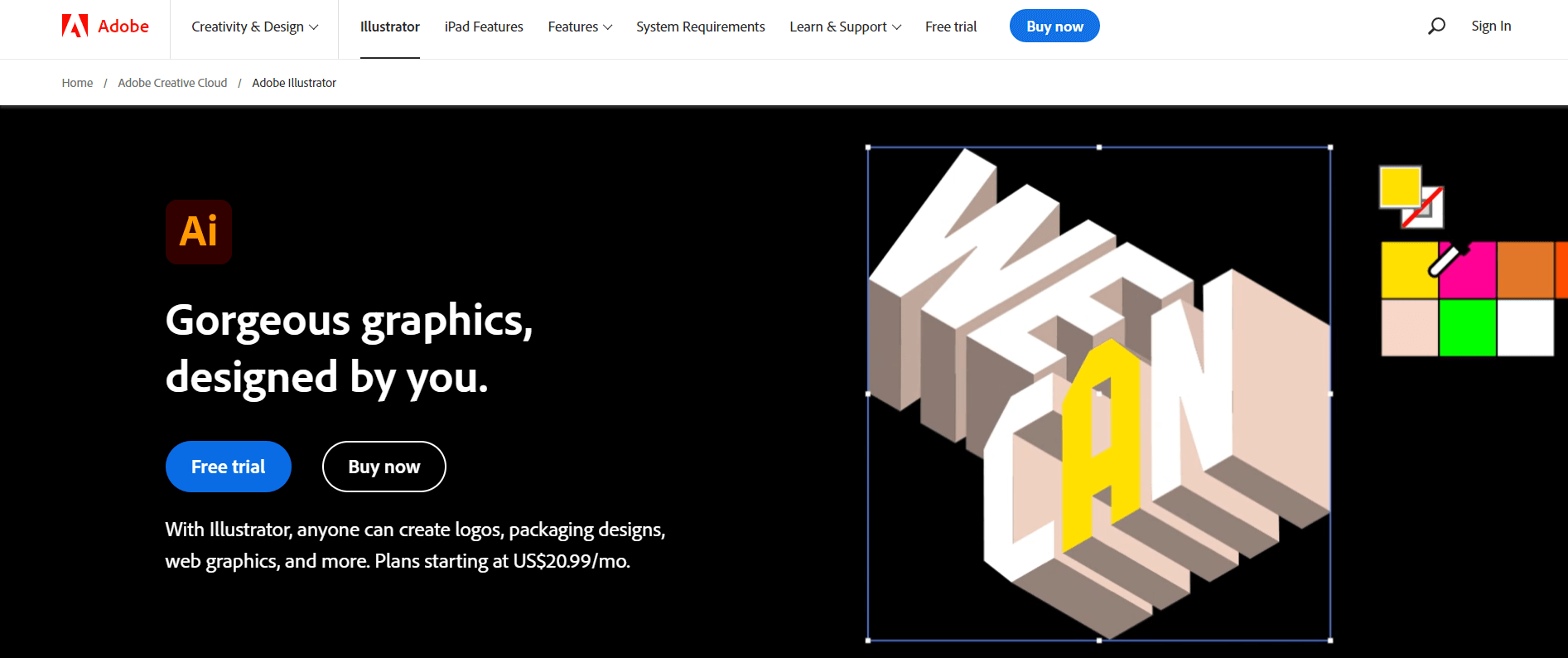 Adobe Illustrator is the largest vector-based graphic design tool available. So, it makes sense that it offers a powerful suite of tools for shoe design.
While Adobe Illustrator is not designed around the needs of shoemakers, it does offer dozens of tools that work very well for the purpose.
And, if you're just getting started out with Illustrator, there are also dozens of courses and tutorials on how to use Illustrator to make 2D and 3D shoe designs, mockups, and even textures. 
That makes Illustrator an extremely versatile tool that you can also use in nearly any other element of your design or business.
However, with pricing starting at $20.99 per month, Illustrator isn't cheap. And, it's a bad choice if you want to make a one-off design, because the software has a significant learning curve. 
Pros
Versatile and fits into nearly any aspect of design 

Widely used for shoe design meaning there are dozens of tutorials online 

Works with tablets and with mouse-aided design 

One of the most popular vector graphics tools available
Cons
Learning curve

Best-suited for 2D designs 

Does not include a library of shoe samples 
Cost Per Month: $20.99
Website: https://www.adobe.com/products/illustrator.html 
---
3. RCS 3D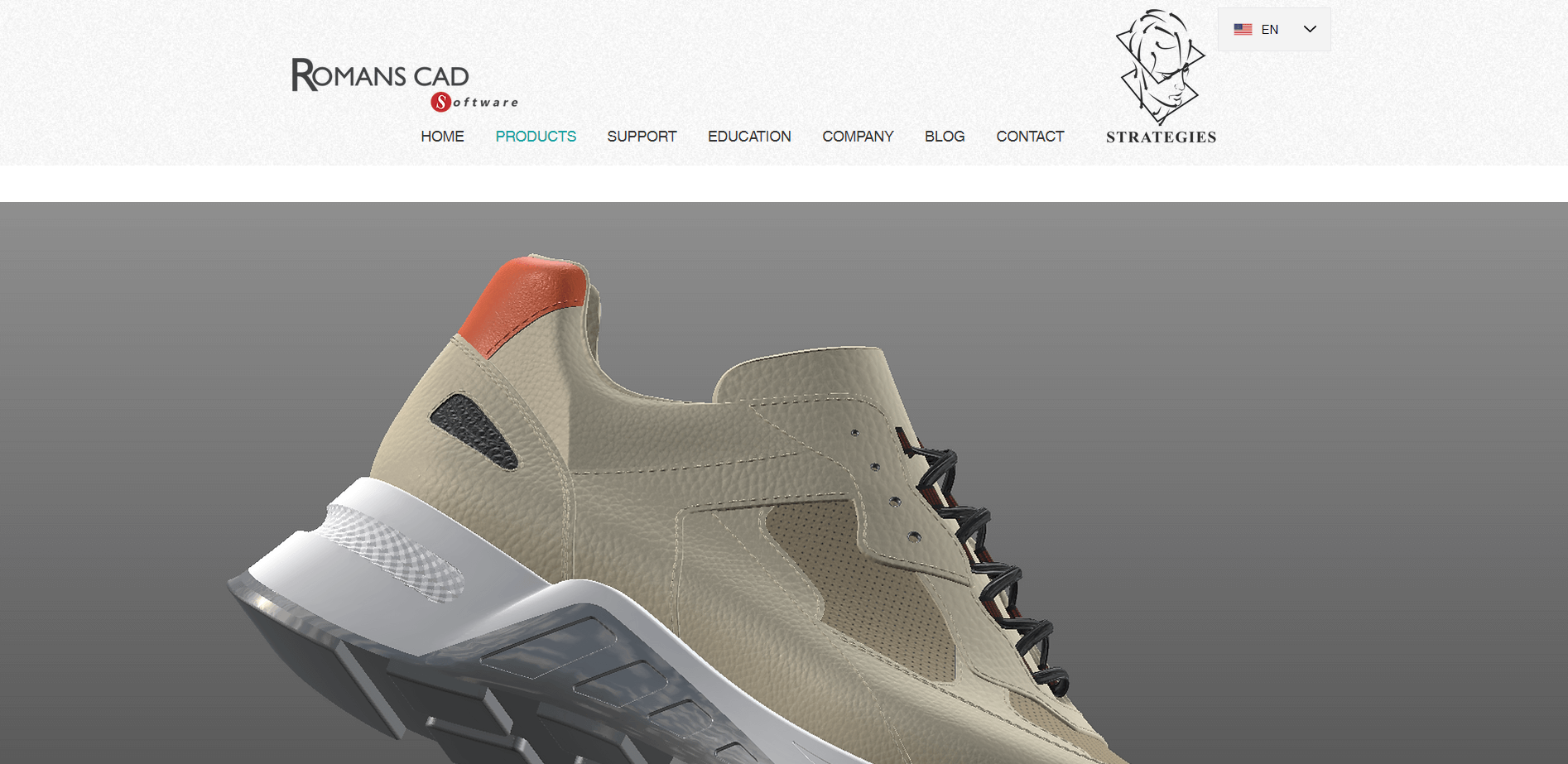 RCS 3D is a French-based shoe-design software solution built around the needs of designing for manufacturing.
The tool offers support for every part of the process, from creating 2D sketches, adapting to 3D models, adding textures and materials, plotting out material cutting, and prototyping. 
In addition, RCS 3D is intended for creating working models, meaning you can export all files to STL for print. RCS 3D also includes a library of soles, shoe shapes, and structures, meaning you can very quickly put together a shoe based on existing patterns. 
Pros
Custom shoe design software 

Includes library of textures, patterns, and soles 

Made for moving shoes from design to manufacture

Supports different material types and functions

Scan tools available 

Integrates with cutters and plotters 
Cons
Most documentation material is in French 

Intended for industry and manufacturing 
Cost per Month: NA 
Website: https://www.romans-cad.com/3d-design-1?lang=en
---
4. Modo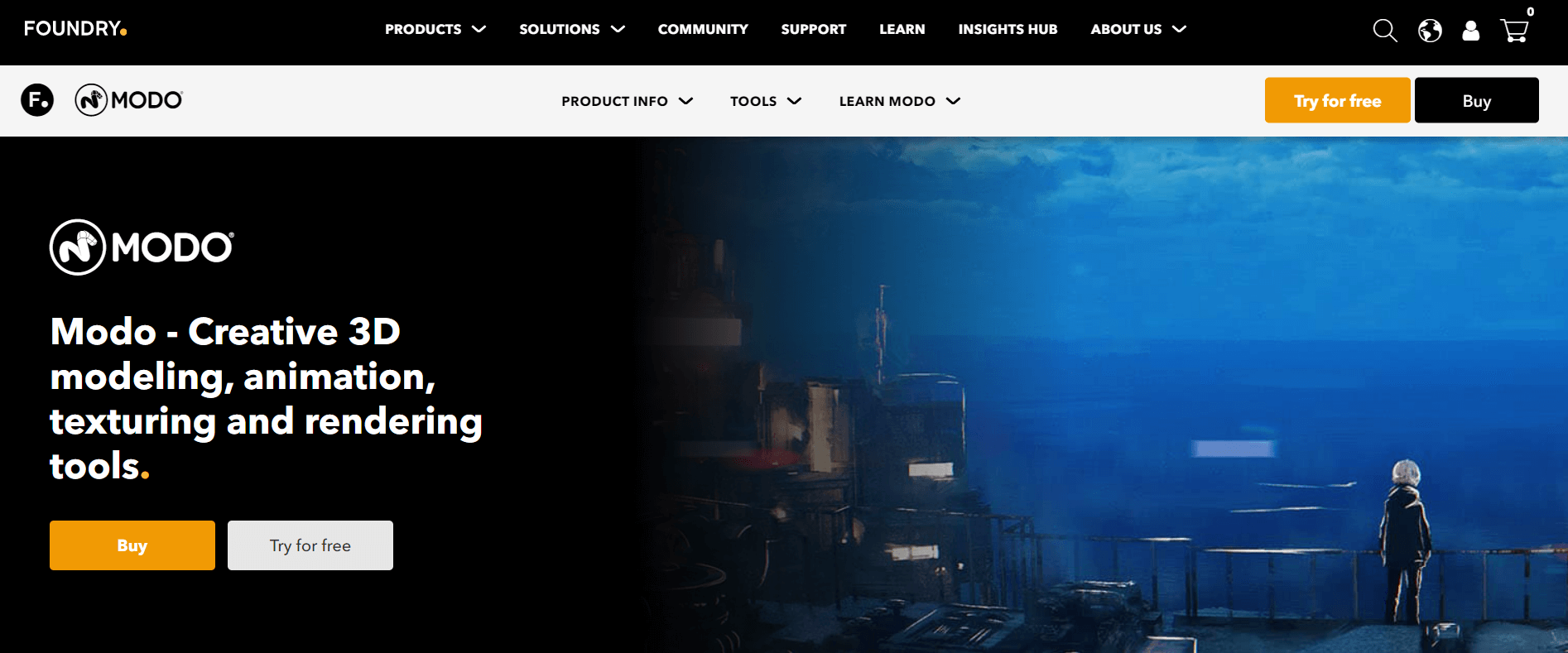 Modo is a 2D and 3D vector graphic tool built for product design.
In addition, Modo stands out with a suite of tools for rendering and shading – so you can add textures based on libraries, intelligently render materials for realistic 3D mockups, and use automation to save time. 
Modo also uses AI and workflows to automate measurements, textures, and other details – so you spend less time on every design.
Finally, with a suite of add-ons including texture packs, coatings, backgrounds, and materials, it's relatively easy to pull material from a library to add to your current design. 
Pros
Made for product design 

Automation and workflows 

3D and 2D designs 

Cloud-based 

Fabric and rubber textures for clothing design 

Suitable for more design projects than shoes 
Cons
Relatively expensive 

Learning curve 
Cost Per Month: $63 
Website: https://www.foundry.com/products/modo 
---
5. Atom Shoemaster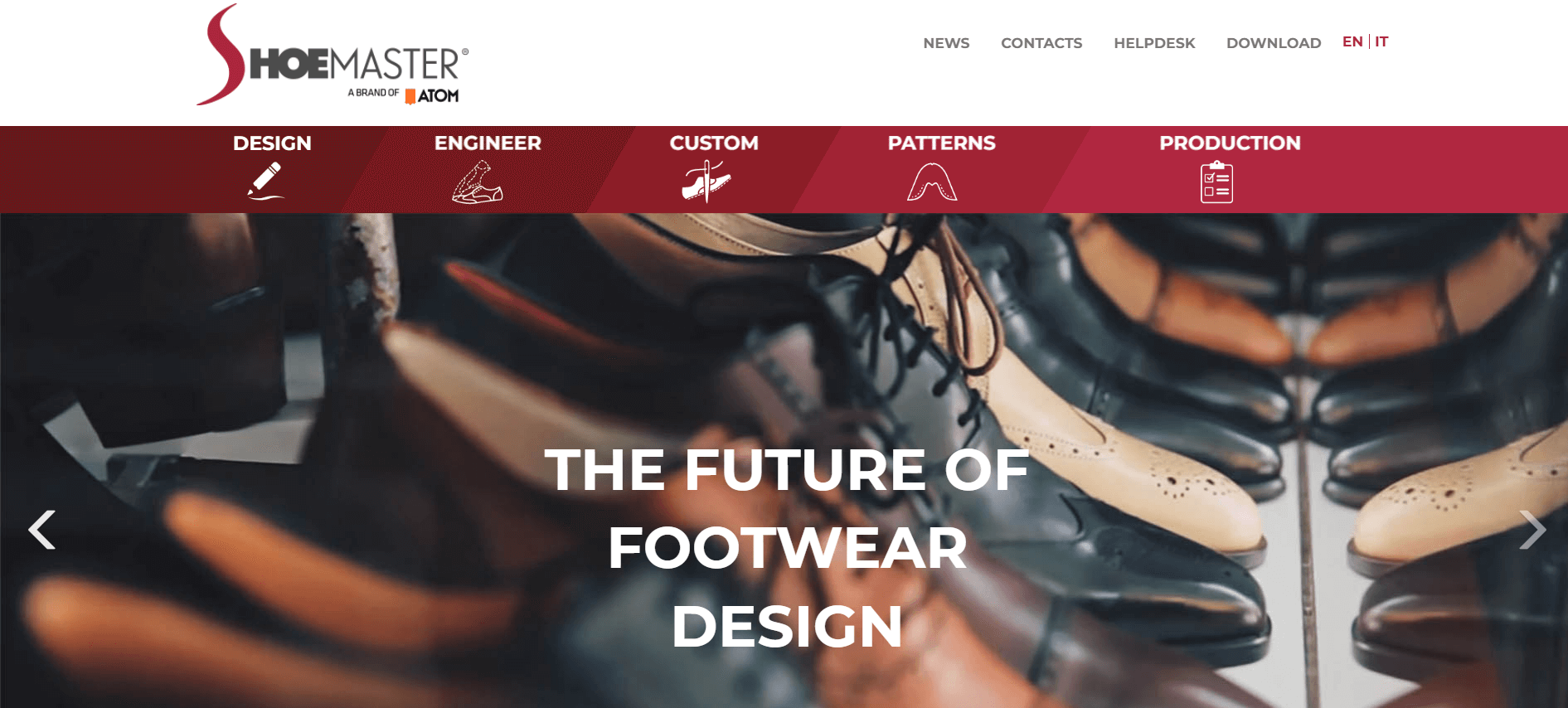 Atom's Shoemaster is one of the largest shoe design software options available. Unlike most of the other large solutions on the market, Shoemaster is entirely made for shoe design.
In addition, it's built by shoe manufacturers, with the intent of providing engineering and design information during the design process – so shoemakers have the tools they need to create shoe mockups that translate directly to manufacturing. 
Shoemaster is also in use by over 800 shoe designers and is one of the primary shoe design tools used by schools. Its solutions also include engineering, building and using patterns, designing based on those patterns, and creating custom shoes from a blank slate. 
In addition, Shoemaster is made for use in manufacturing.
You can attach materials bills, material consumption calculations, and technical sheets to every design. That allows you to cost out the total shoe design – enabling better decisions for design and manufacturing. 
Pros
Custom-made for shoe design 

Shoe engineering supported 

Custom shoe design

Pattern library (or make your own)

Texture library

Materials and cost support
Cons
Learning curve

Not for amateur users 
Cost per Month: NA 
Website: https://atom-shoemaster.com/ 
---
6. Autodesk Maya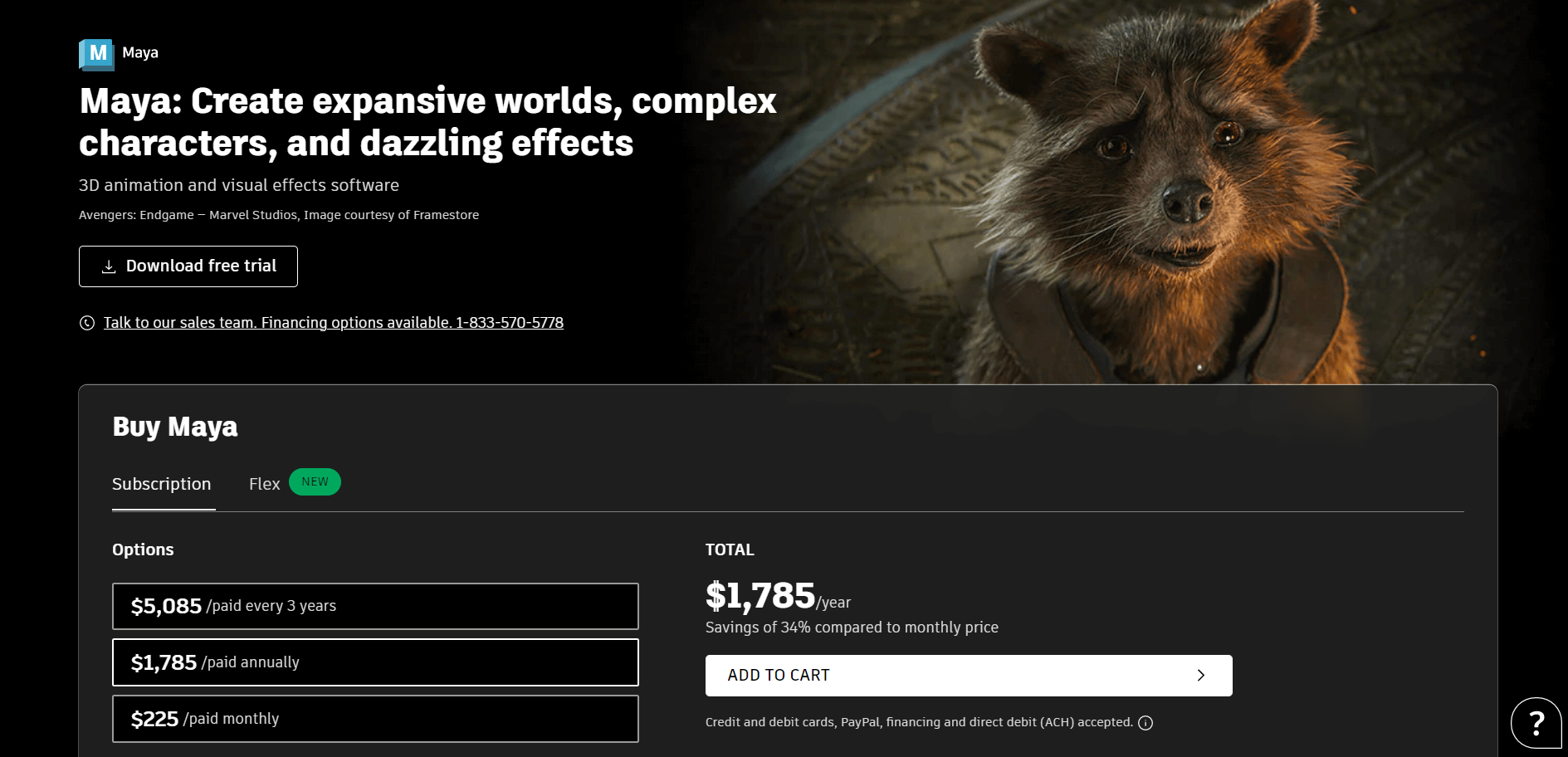 Autodesk's Maya is one of the most powerful 3D rendering tools on the market. Many people also use it for shoes and other product designs. However, this tool is not cheap, has a steep learning curve, and will be overkill for many shoe design projects. 
The popularity of the program, though, means that there are dozens of tutorials on how to create lifelike 3D models and renders of shoes in Maya.
In addition, its automation tools mean you can create realistic textures and shoe topology using logic – rather than building everything manually yourself. 
Pros
Full 3D design from wireframes to photorealistic textures 

Powerful suite of design tools 

Primarily intended for animation and visual effects
Cons
Expensive

Not intended for use in merchandising or shoe design 
Cost Per Month: $225
Website: https://www.autodesk.com/products/maya/overview?term=1-YEAR&tab=subscription 
---
7. CorelDraw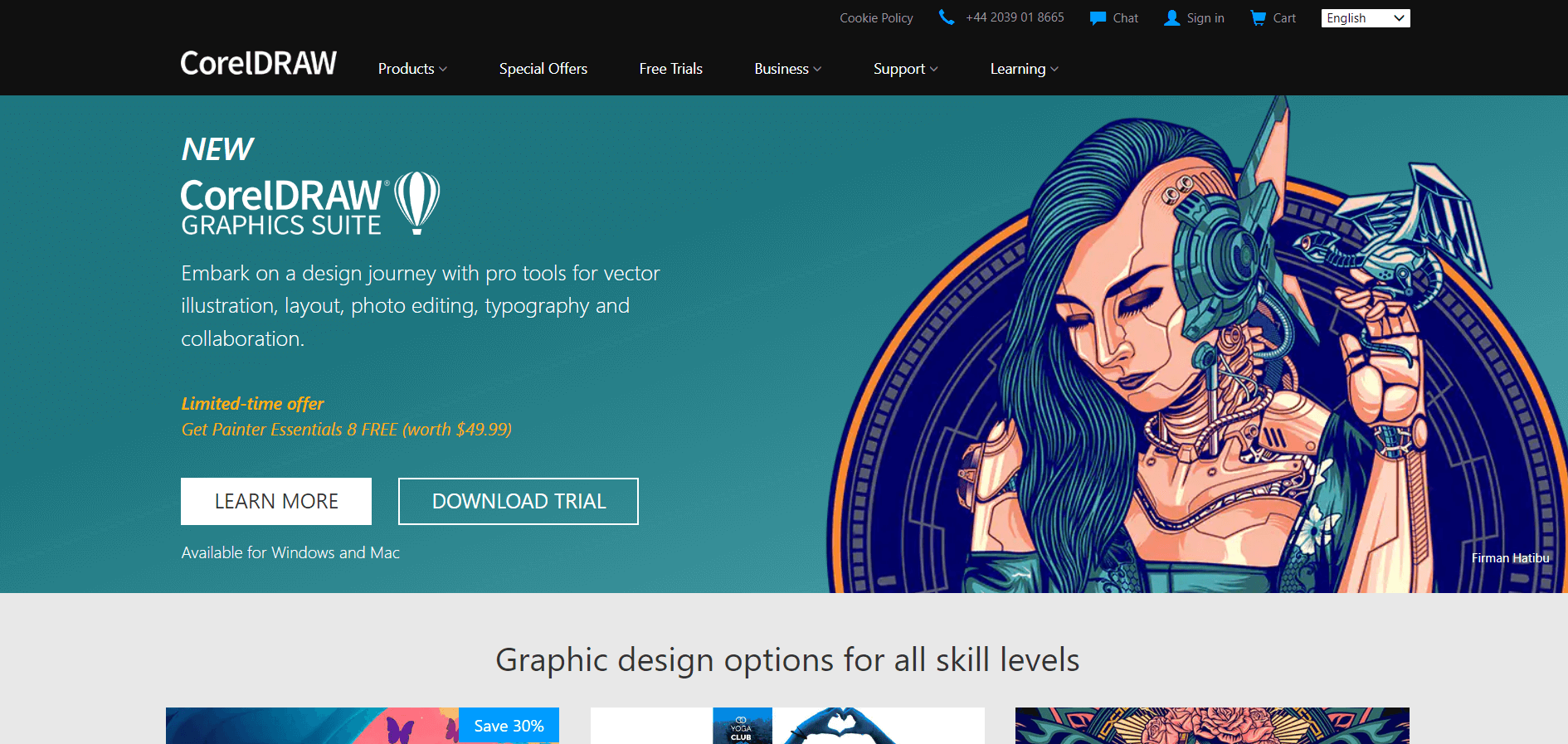 CorelDraw is a 3D vector, illustrator, and graphics suite designed for artists at every level. As a shoe design program, it offers a large suite of vector illustrations for doing everything from wireframes and mockups for engineering to creating fully realistic 3D renders. 
CorelDraw also offers some unique features. For example, with Photo-Paint, you can integrate real textures and colors from fabric samples and uses an AI to work them into your design. CorelDraw also offers an app – meaning you can use it on a tablet in addition to on OSX or Windows. 
Pros
Integrated tools for working with fabric and fashion 

Full design suite 

2D and 3D designs 

Affordable 
Cons
Not made for shoe design 

No technical or engineering options without buying a separate product 

Learning curve 
Cost per Month: $30.75
Website: https://www.coreldraw.com/ 
---
8. No Refresh Shoe Design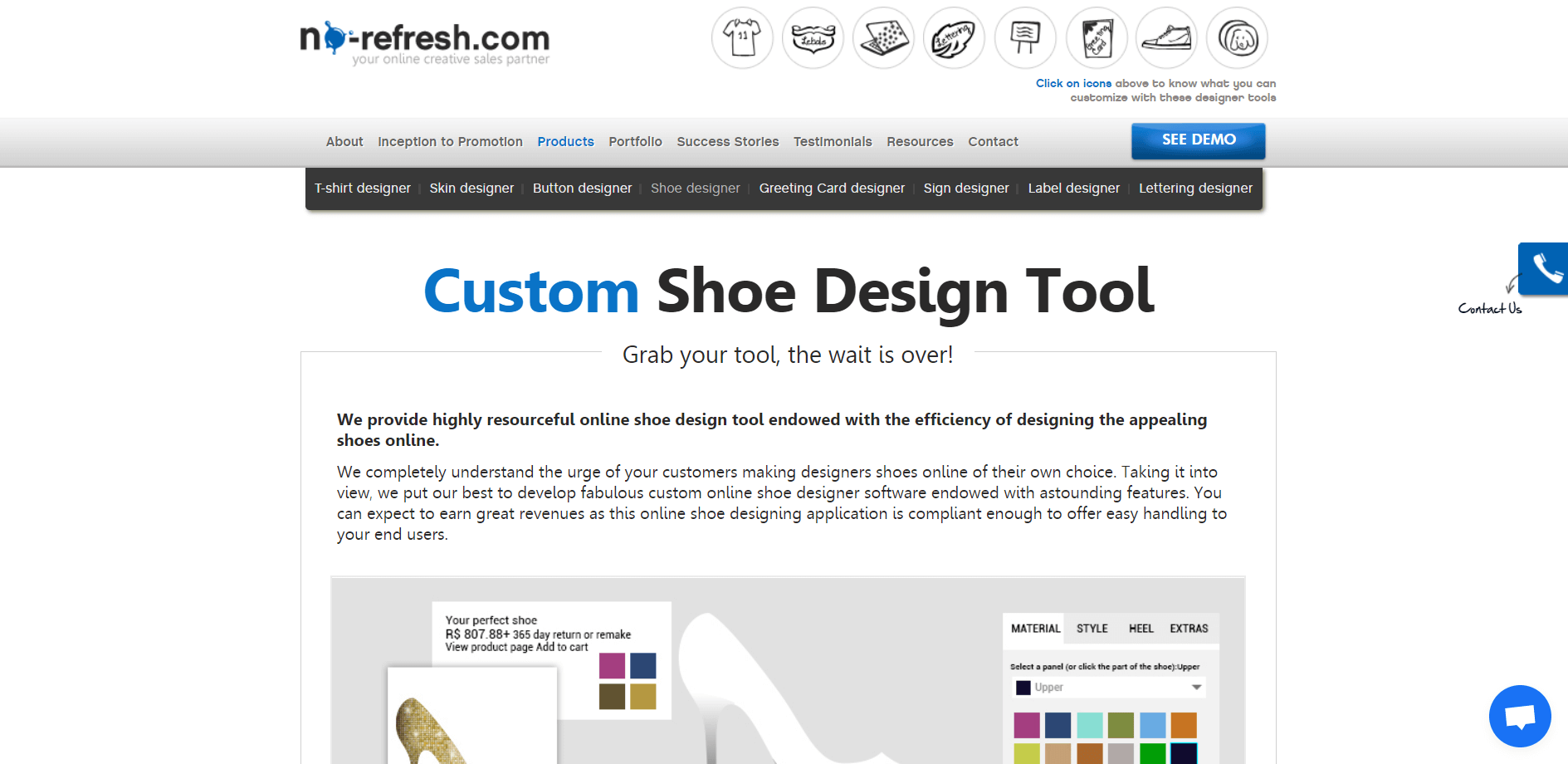 No Refresh is a shoe design platform intended for end-users. This means you implement the software onto your website and your customers can use it to design their own shoes from your library of possibilities and using your built-in pricing. 
While not a traditional shoe design solution, it does mean you can offer custom shoes to customers with web checkout and without having to create custom quotes.
The solution is drag and drop, which allows you to set colors, patterns, and shoe types, and allows you to link costs per customization. 
Pros
Unique shoe design software for customers 

You add the textures and library items 

Easy to learn 

Adds branding and logos 
Cons
English support is poor

Customization options are limited 

No sketch or line drawing tools
Cost per Month: NA 
Website: https://www.no-refresh.com/online-shoes-design-tool.php 
---
9. ICad3D+
ICad3D+ is a 3D computer-aided design (CAD) tool for footwear. This shoe design software is specifically made to support the design, patterning, and engineering needs of the footwear industry.
In addition, it offers solutions for 3D and 3D patterns, which you can build at the same time and convert between. 
ICad3D+ also offers a library of patterns and elements including soles, heels, laces, and textures. You can also import textures from photos and render them to create hyper-realistic mockups.
The shoe design tool is also made for moving shoes directly to manufacturing or to 3D printing with both flattening and 3D print options as part of the software. 
Pros
3D CAD specifically for shoe design 

Works with 2D and 3D patterns

Integrated flattening 

Support for manufacturing
Cons
Learning curve 

No transparent pricing 

Not suitable for anything other than shoe design 
Cost per Month: NA 
Website: https://icad.inescopsolutions.com/en/
---
10. Inkxe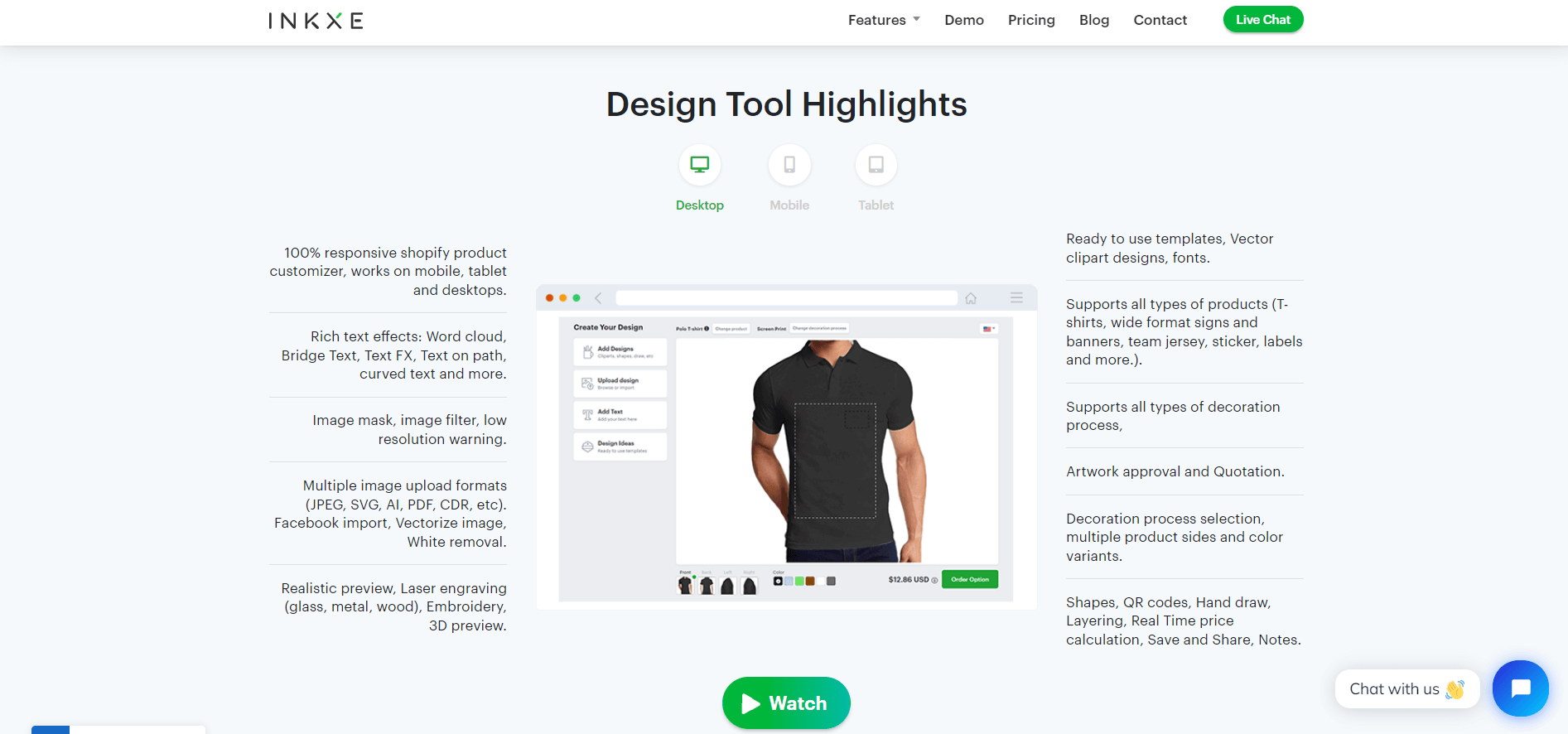 Inkxe is a shoe customization software tool, made for brands that sell printed and custom graphics on shoes.
The program does not allow you to design new shoes. However, you can add graphics, images, text, and more to shoe models and then move them from web to print. 
In addition, Inkxe integrates directly into dozens of popular eCommerce platforms, making it a great choice for sellers who want to offer customization on specific models of shoes.
Here, you can upload the shoes you're able to customize, select or enable specific types of graphics, and then allow customers to do the customization work themselves. 
Pros
Customer-facing design platform 

Library of assets and graphics 

Pre-loaded templates and design options 

Mobile interface available 

AI for removing backgrounds 

Third-party integrations into print shops 
Cons
Customer-facing only 

Does not allow you to design new shoes 
Cost: $2,999+ 
Website: https://inkxe.com/ 
---
11. Autodesk Fusion 360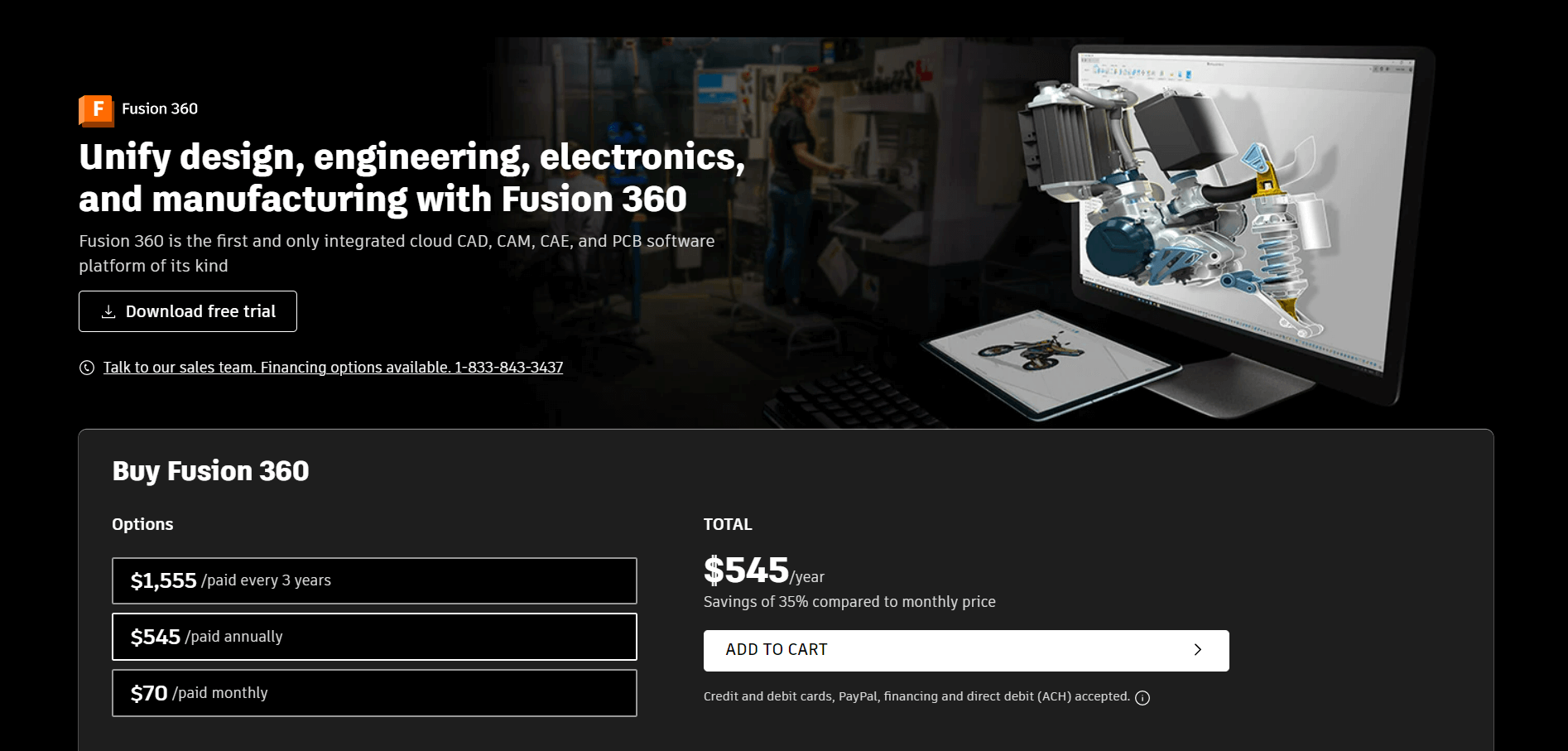 Fusion 360 is a graphic design and vector tool made to integrate nearly every kind of computer-aided design for small businesses and personal use. The tool supports CAD, CAM, CAE, and PCB, although most shoe designers will only use the first two. 
However, that integration into computer-aided manufacturing means that you can design shoes, engineer functionality, add materials, and then move them directly to manufacturing tools. You can also create 3D mockups with rendered textures and materials. 
Pros
Full-service design tool 

Supports engineering design 

Full suite of texture and rendering tools 

Made for small business use 

Integrates into computer-aided manufacturing 
Cons
Includes features you won't need for shoe design 
Cost Per Month: $70
Website: https://www.autodesk.com/products/fusion-360/overview?term=1-YEAR&tab=subscription 
---
12. Havi Propel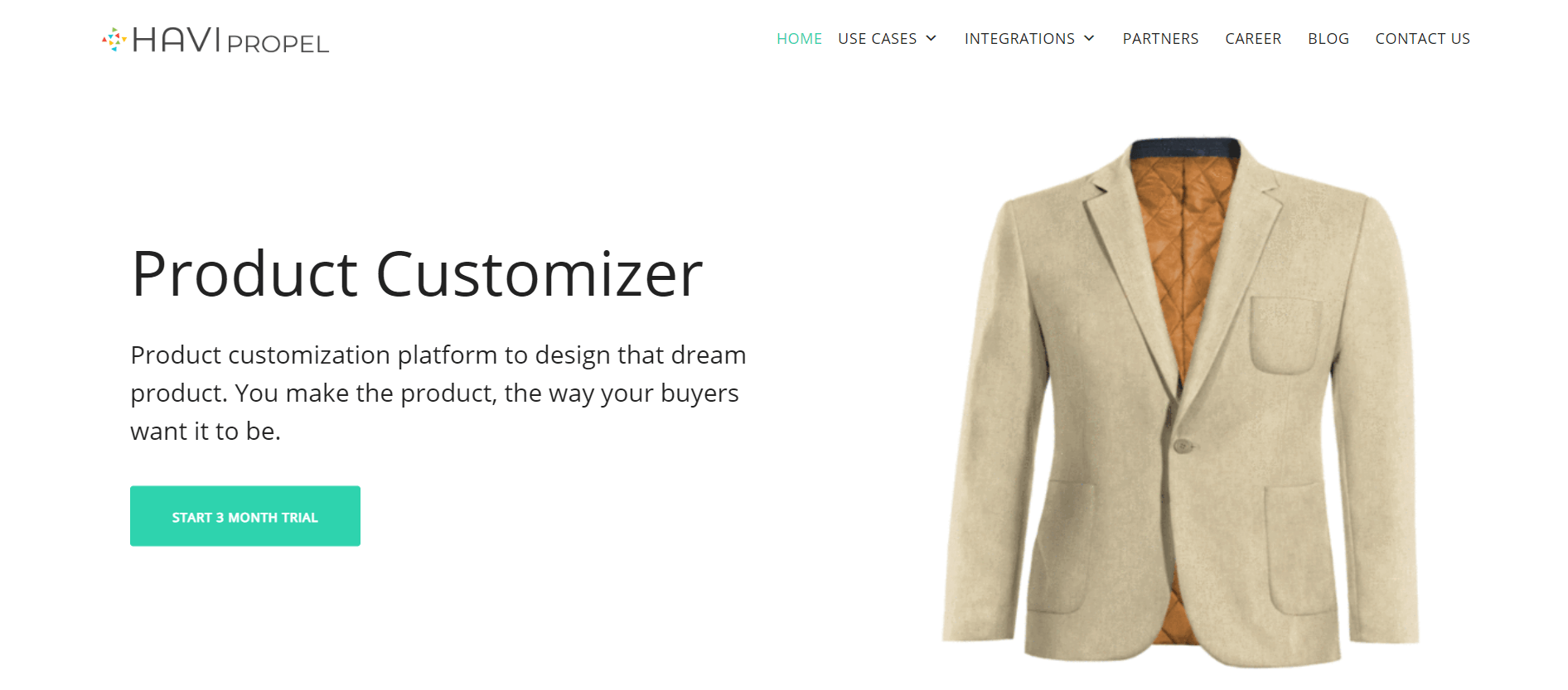 Havi Propel is a shoe design and customization tool for end-customer use.
The tool integrates into a website and into any manufacturing or print services you use via API. Then, you design and upload base products or load models from templates.
Customers can then customize those products with options, add text or graphics, or choose from a list of modifications. Then, they can check out and pay for the customization and your software will move it to your manufacturing or print solutions. 
Like the other shoe design solutions for eCommerce on this list, Havi Propel also integrates into most popular eCommerce platforms. This means you can easily offer customized products including other types of fashion. 
Pros
Drag and drop interface

API 

You create all customizations and design products

Integrates into print and manufacturing solutions 
Cons
No transparent pricing 

Limited customization options 
Cost: NA 
Website: https://www.havipropel.com/ 
---
13. Mind ShoeDesign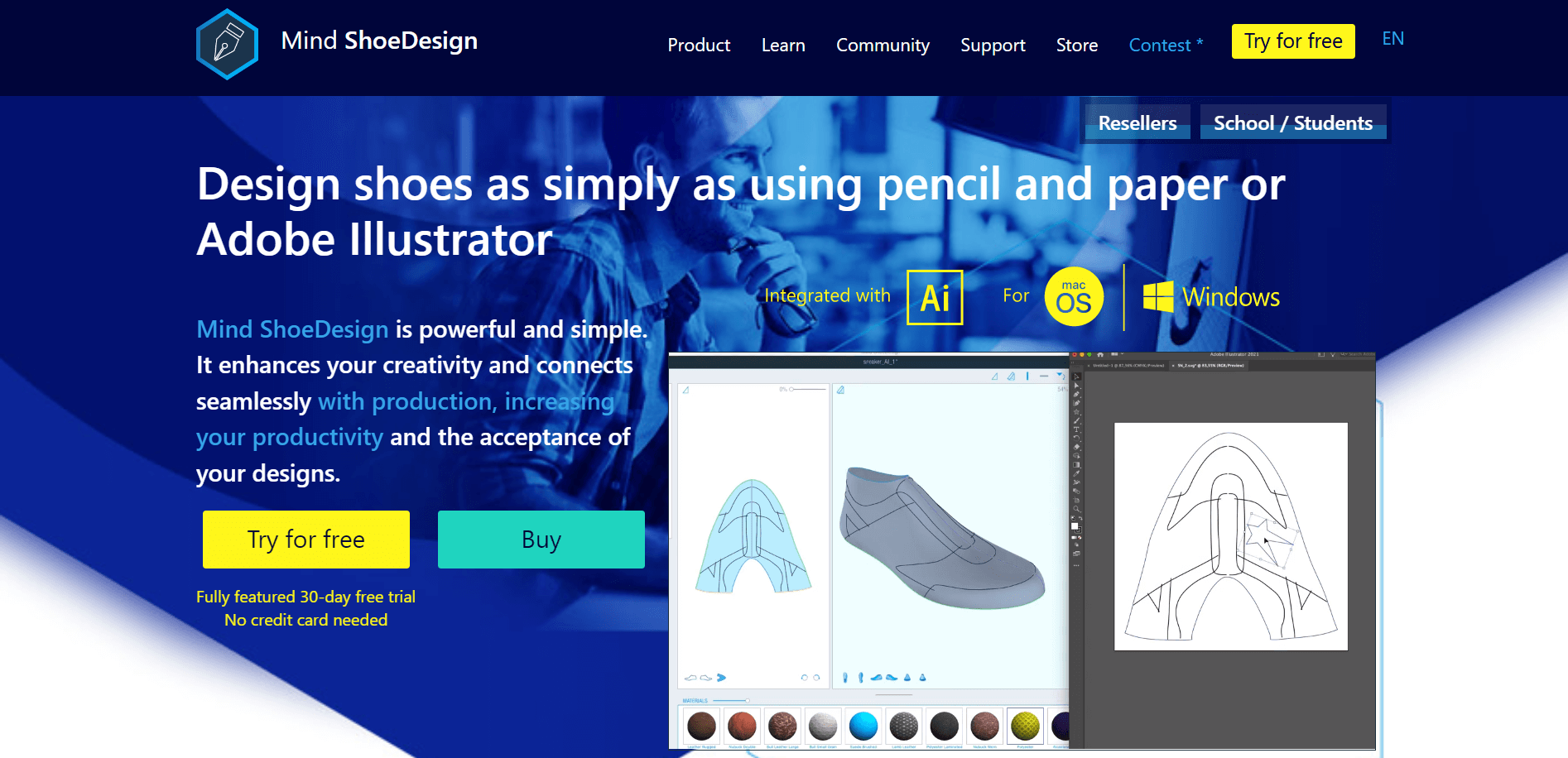 Mind ShoeDesign is a 2D/3D shoe design program offering everything from sketching and wireframes to textures and mockups.
The tool works on any OSX or Windows tablet, allowing you to sketch and draw either from scratch, or using anything from Mind ShoeDesign's extensive library of templates and features.
In addition, you can import your own files and templates for engineering, patterns, designs, and more. 
Mind ShoeDesign also offers courses and training in shoe design, using the product, and getting started. You can also use AI to integrate colors and textures, choose from a library of texturing, and build and import soles and other parts separately. 
Pros
CAD tool made for shoe design

Extensive libraries with patterns and elements 

Windows and OSX Support

Fully integrates into most other CAD and Illustrator tools
Cons
No realistic mockups

Does not integrate into manufacturing tools
Cost per Month: $99
Website:  https://mindshoedesign.pt/ 
---
14. ZBrush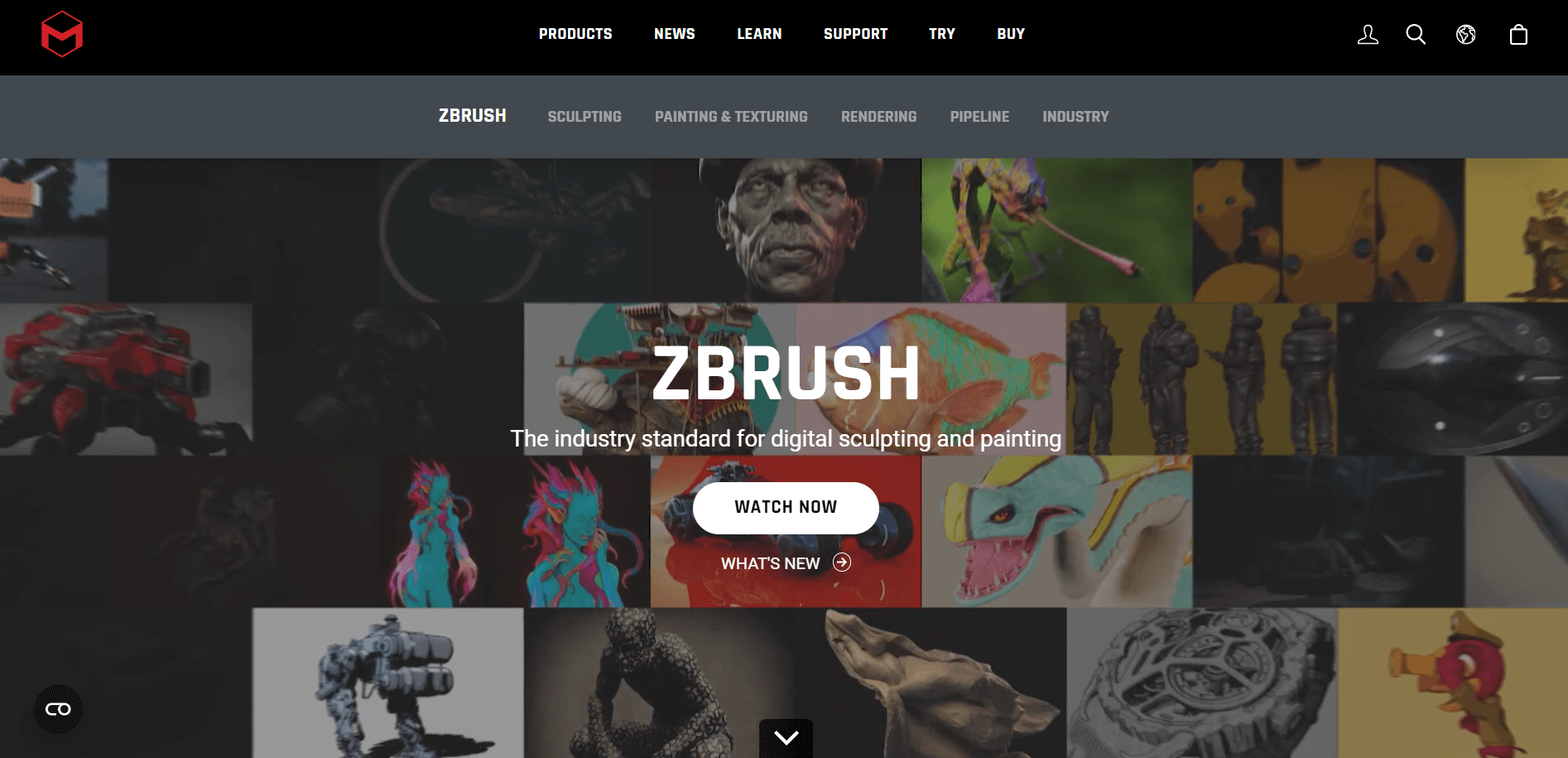 ZBrush is a Windows-based 3D painting and design tool.
While not specifically intended as a shoe design solution, ZBrush is popular for digitally sculpting mockups and prototypes, making it a good fit for artists and designers looking to create realistic shoe designs for purposes other than manufacture and sale. 
At the same time, ZBrush is more powerful than most shoe designers need.
If you're looking for simple mockups, ZBrush offers a lot more than you need – including a significant number of paint and texture tools that you can use to create photo-realistic backgrounds for your products. 
Pros
Powerful paint and design tool 

One of the best texture and surface tools on the market 

Supports numerous modeling and drawing types and workflows
Cons
Overpowered for most shoe design 

Not intended for manufacture (although 3D printing is supported)
Cost per Month: $32.69
Website: https://www.maxon.net/en/zbrush 
---
Overview Of The Shoe Design Process
The process of shoe design will depend on your existing awareness of the market, possibilities, and shoe engineering.
However, it normally follows something like this: 
1. Research 
It's important to figure out what you want from your shoe and why upfront. This may involve market demand, your manufacturing capabilities, or even available materials.
However, most shoe design starts with a research phase. 
2. Concept 
Most shoe designers start concepts with simple 2D designs or pen-and-paper sketches.
This allows you to create a visualization for what you want, get buy-in before further investment, and rapidly go through a few different designs and styles until you find what you want. 
3. Shoe Sketch and Engineering 
The shoe sketch or wireframe and shoe engineering are where you move the shoe into a design program, map the physical support of the shoe, and the stress points on the shoe.
This stage can be very detailed and involved for athletic shoes but is often relatively simple for daily wear shoes. 
4. Materials 
You choose materials based on availability, pricing, and workmanship options.
Often, options will be limited based on your shoe manufacturer or your workshop – so you'll likely be pulling from initial research here. 
5. Mockup and Render 
You create a 3D mockup of your shoe to see how materials, colors, and exterior parts come together in your design.
This can be very simple sketch work or full 3D CAD with realistic textures. 
6. Flattening and Pattern Making 
You flatten the shoe and cut out the pattern pieces so that the shoe can be moved into manufacturing.
For this reason, many people work with 2D and 3D designs at the same time, because the 2D designs simplify the work of creating a pattern from the model. 
7. Prototype 
You create an initial prototype of the shoe or have your manufacturer do so for you.
This allows you to check the design, materials, and craftsmanship to ensure everything works for your design. 
---
Tips For Using Shoe Design Software
Getting started using shoe design software can be challenging. That's even more true if you're not used to designing shoes.
These tips should help: 
Learn the program first. Most software solutions come with tutorials that you can follow up with shoe-specific tutorials. The more you know your way around the software, the easier your job will be. 

Figure out which file types you need and why. Most shoe design tools allow you to export into various formats and you'll always want to ensure you have the right ones. 

Use pattern libraries, so you don't have to keep drawing or recreating the same pieces over and over again. Some shoe design software options include libraries with different pieces, you can always customize these slightly to meet your needs. But, you can also maintain a library of your own designs. 

You'll also want to maintain a library of textures and fabrics or materials, especially if you know that you'll keep using them. E.g., soles and shoe interiors rarely change much between shoes. 
---
Considerations When Picking Shoe Design Software
There are a lot of different shoe design programs on the market.
Picking one should often depend on your needs, skill level, and intended application. 
Usability 
Most 3D design tools will have a learning curve. However, you should choose a tool that offers a good investment for what you need it for.
f you have to spend a week learning a tool for a single mockup, it's not usually a good choice. In addition, tools that do more than shoe design will normally have a higher learning curve.
Therefore, you should look at features based on what you actually need or will use. 
Quality of Renders
Not every designer needs photorealistic renders. At the same time, you'll pay for that functionality.
Consider what you actually need in terms of quality output and choose a tool accordingly. For example, if you want to create shoes for use in merchandizing and print, you need very high-quality renders and output.
On the other hand, if you're looking to replace pen and paper with digital sketch work, you can choose a much simpler tool. 
Engineering/Manufacturing Support
Some shoe design tools incorporate measurements, stress points, and other engineering information into the shoe. Others include materials usage and costs, allowing you to calculate how much your shoe design costs to the manufacturer during design. 
Other tools offer none of this and instead mostly allow you to create a 3D or 2D sketch or mockup. If you want to export from your tool directly into a CAM or to a 3D print program, you should look for a tool that supports that data. 
Materials Support
Some shoe design tools include full support for materials and rendering. In this case, you may be able to choose from a library of textures and materials. You might also be able to import swatches.
The most advanced tools allow you to scan real-life samples and use those textures in your designs. This won't always be necessary. However, it can give you very good ideas of what your end product will look like.              
Libraries and Resources 
Some shoe design software solutions offer extensive integrated libraries with patterns, parts, and textures included. That can save you a significant amount of time, especially if you're a beginning designer.
In addition, many will allow you to customize or edit the patterns. 
---
Next Steps
Designing shoes can be a simple or a very intensive process depending on what the shoes are for, how well they have to be engineered, and how you're moving them into manufacture.
Shoe design software can offer you the tools to quickly create mockups, choose materials, see how different colors work with the design, and get buy-in from stakeholders, so you can quickly move designs into print.
Here, the best shoe design software is often the option that best suits your needs – which will change based on your budget, experience with design tools, and ongoing shoe design needs.
Hopefully, you can try out a few of the options in the list above to find one that works well for you.