The best way to get started with 3D printing is by creating small objects. When these objects have a functional nature, they can become thoughtful gifts for yourself or your loved ones. 
If you need some inspiration, check out these super useful 3D printed tools that you can upload to your slicer and print for free.
1. Wrenches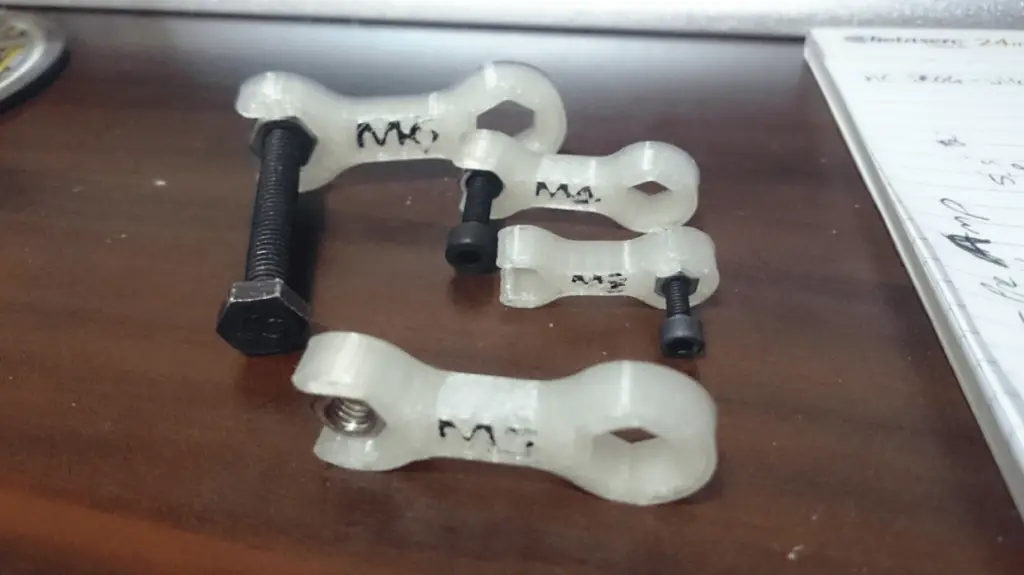 It doesn't matter if you're an engineer or just need a set of tools around the house; wrenches can always come in handy. These particular ones are perfect for small jobs, so you don't have to wrap your head around using an adjustable variant.
---
2. Clothes Pins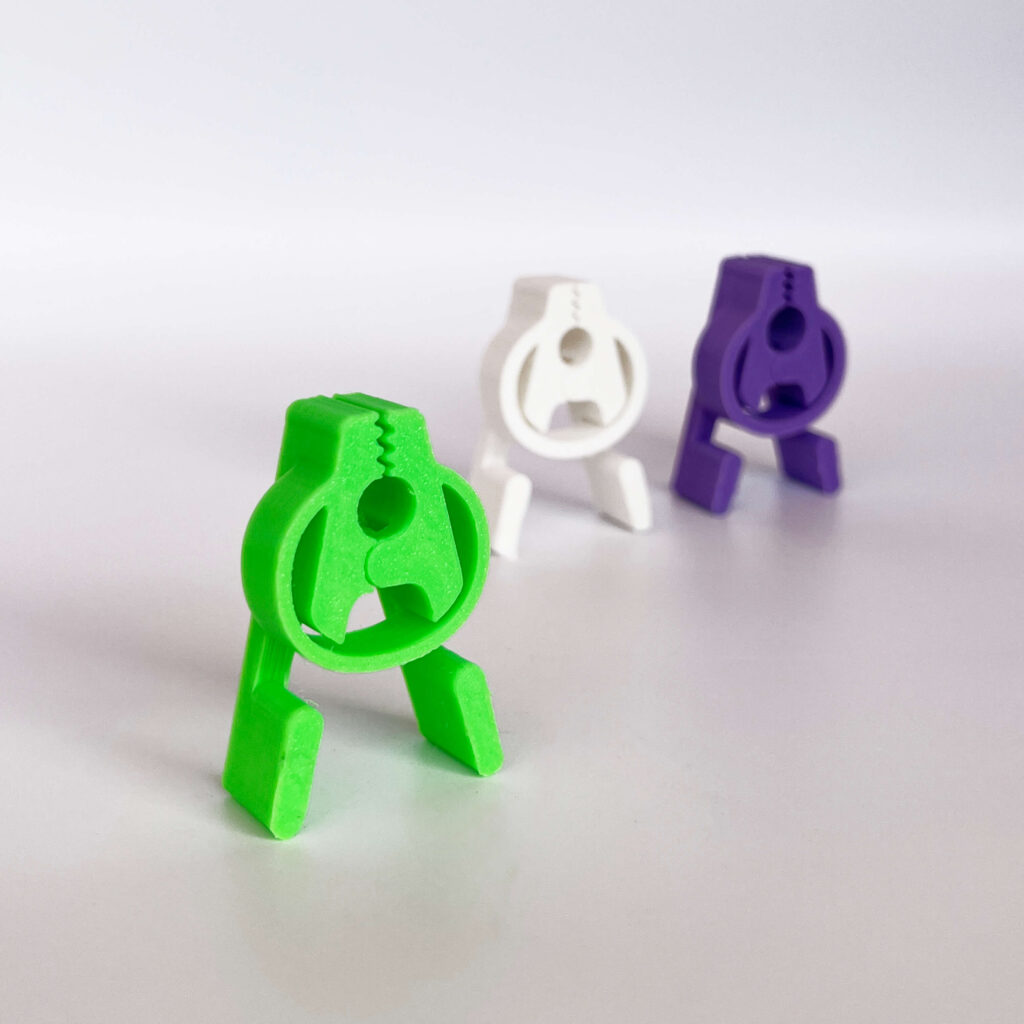 Sometimes, the smallest and most neglected items are the most useful. Such as a set of clothes pins when you just moved into a new place, haven't unpacked anything, but still, need to do a load of laundry. Why rush to the store when you can 3D print your own?
---
3. Phone Stand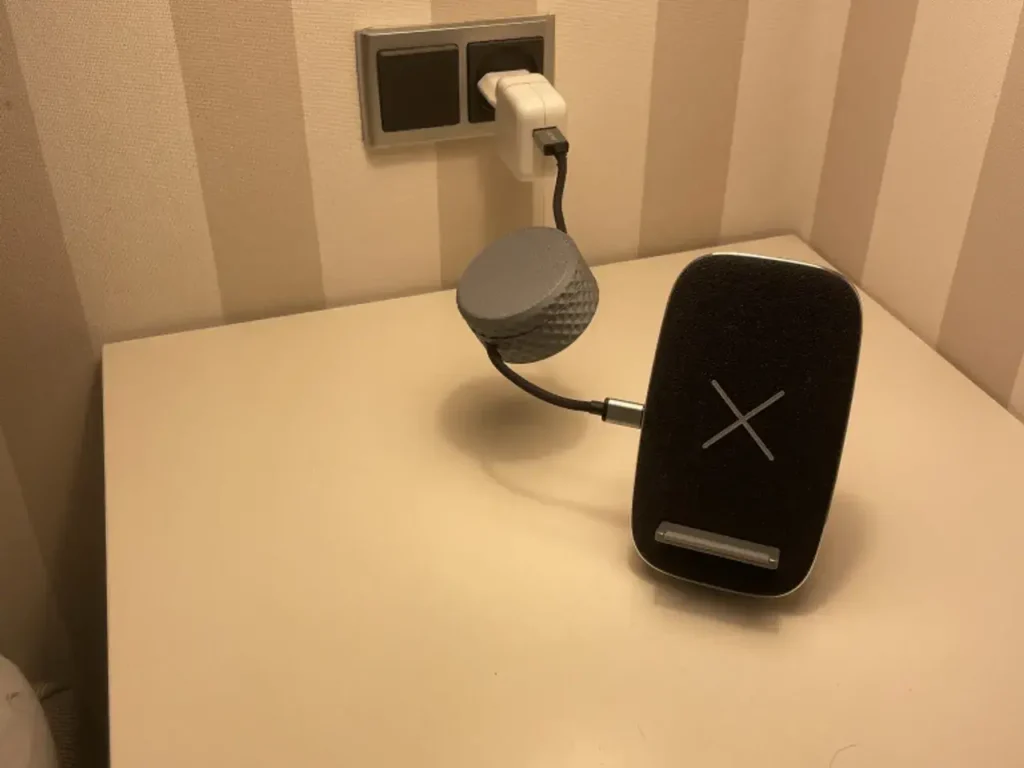 Smartphones nowadays are much more than communication devices. We can use them to watch movies, read books, and play mobile games. Instead of holding the device in your hand, you can 3D print a useful phone stand. 
---
4. Charger Cable Organizer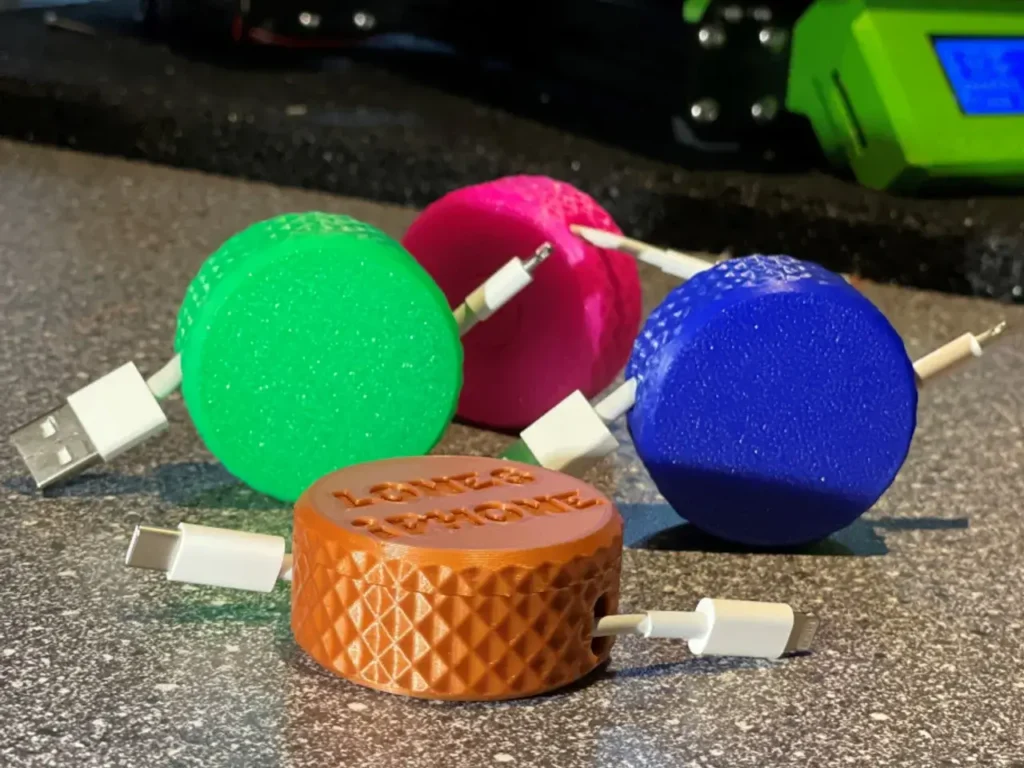 There is nothing more annoying than unruly cables and chargers tangled on or beneath a desk. Sometimes it's even hard to find the cable you need in the mess. A quick fix is to organize them with a 3D printed cable organizer. 
---
5. Screw Measuring Tool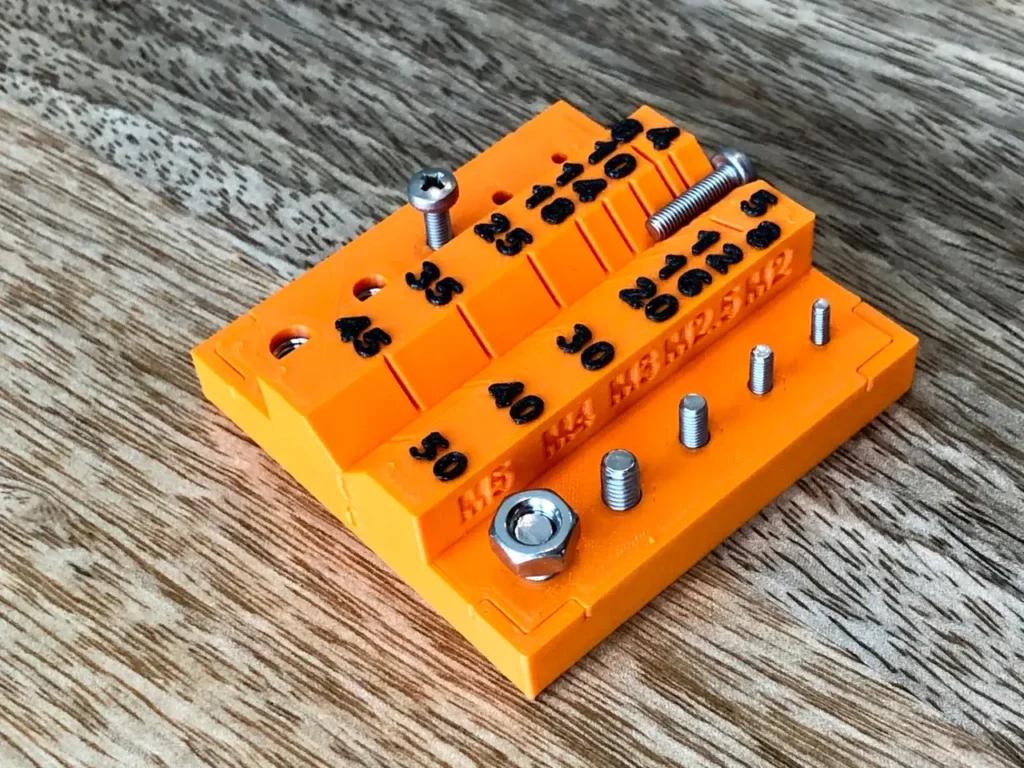 No matter how organized you are, it's common knowledge that screws and bolts get mixed together in a storage box. Finding one that's just the right size can take ages. Or you could use this screw measuring tool to quickly identify the size of errant bolts, screws, and nuts. 
---
6. Measuring Spoons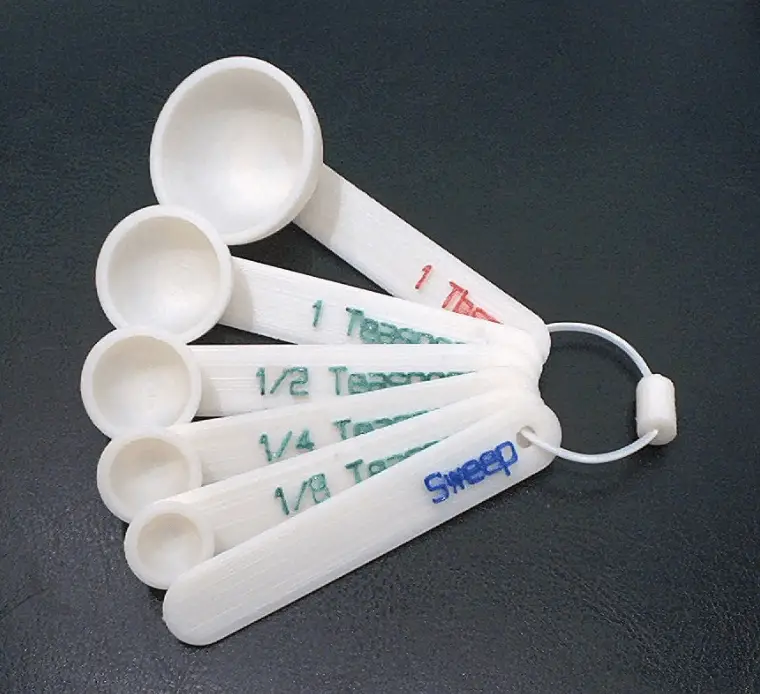 Whether you're an avid home chef or need the perfect gift for the home chef in your life, rest assured a set of 3D printed measuring spoons is a perfect choice.
---
7. Screwdriver Bits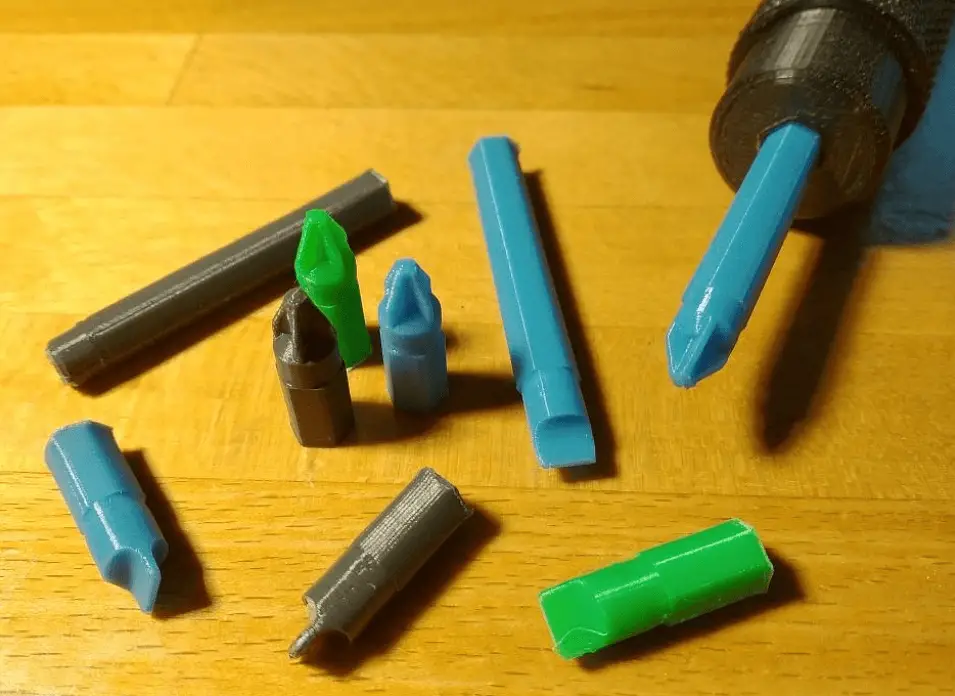 Small, loose tools like drill and screwdriver bits are easy to lose. Or you might miss a type of screwdriver and don't have the time to go buy it. Whatever the case, this set of screwdriver bits is made out of PLA and perfect for a standard ¼" handle. 
---
8. Filament Clip Clamp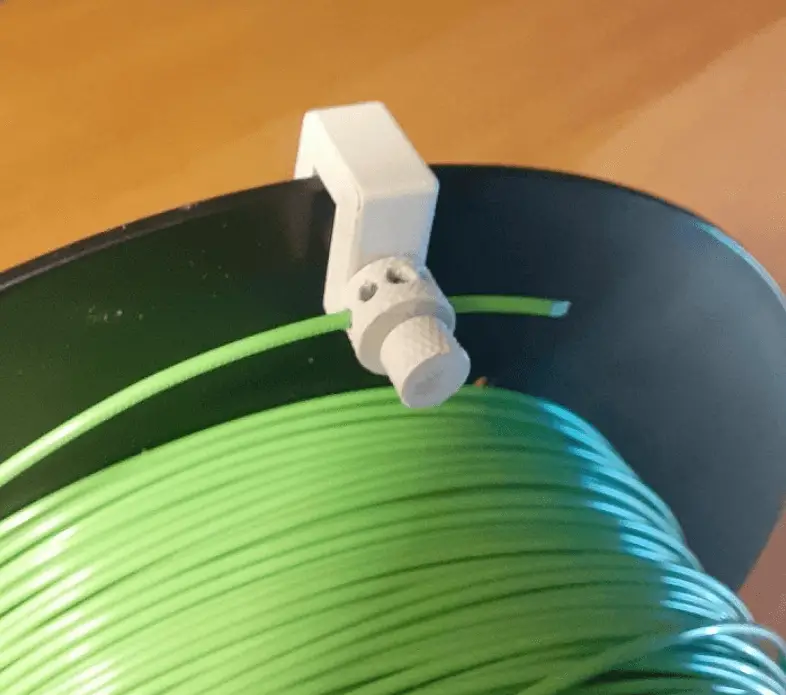 Securing the filament strand to the spool after removing it from the printer can be daunting. This filament clip clamp can help you prevent tangles and knots.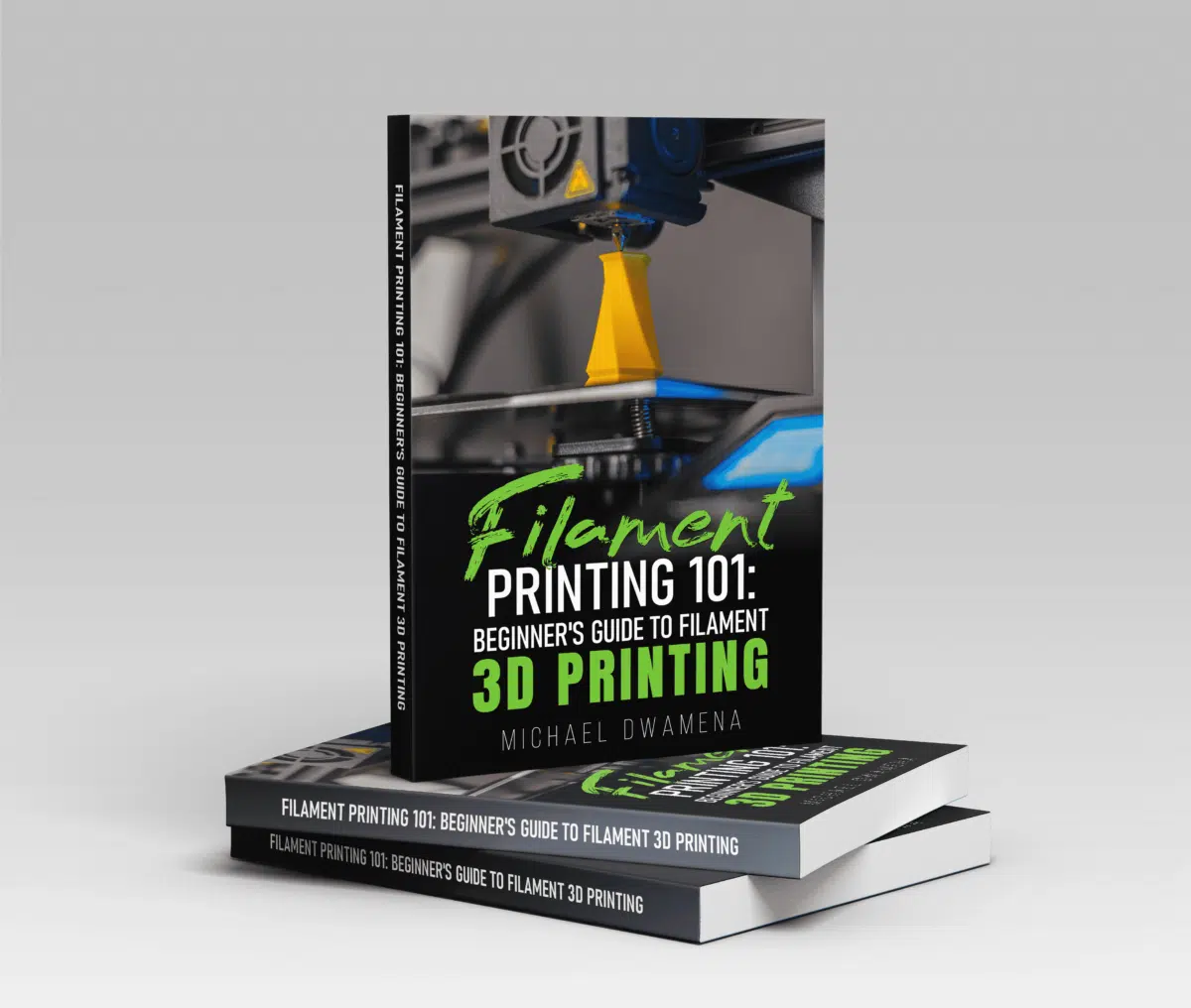 New: Filament Printing 101 Course
Starting out with 3D printing and want to AVOID rookie MISTAKES?
Our new Filament Printing 101 Course is just for you! Lean how to create perfect professional prints without all the hassle.
Don't let common mistakes hold you back, click the link to learn more and get ahead now!
---
9. USB & SD Card Holder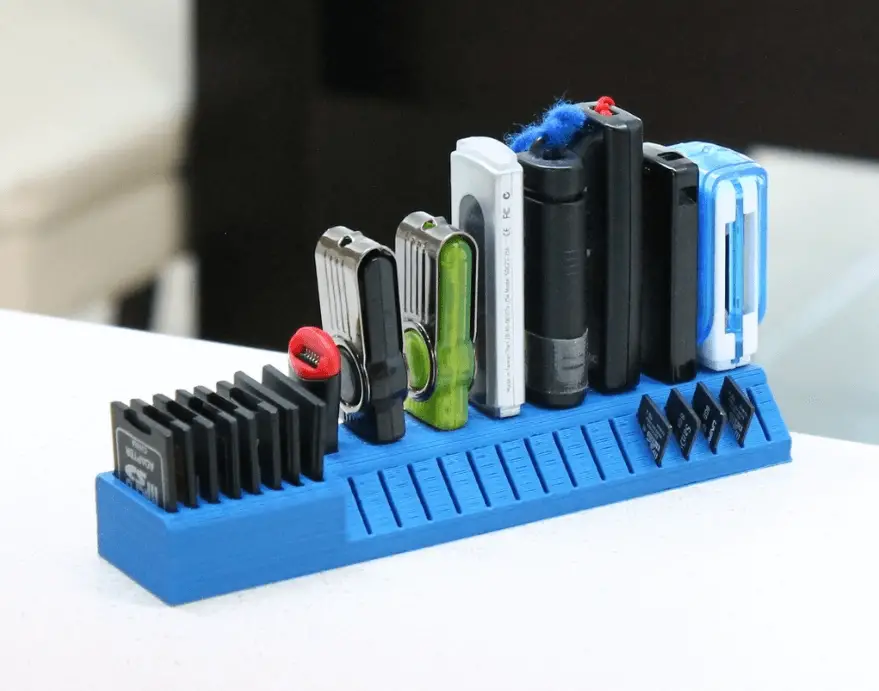 Like all small items, USB drives and SD cards are easy to misplace. Or, you could store them in a super useful and 3D printed holder.
---
10. Universal Bottle Opener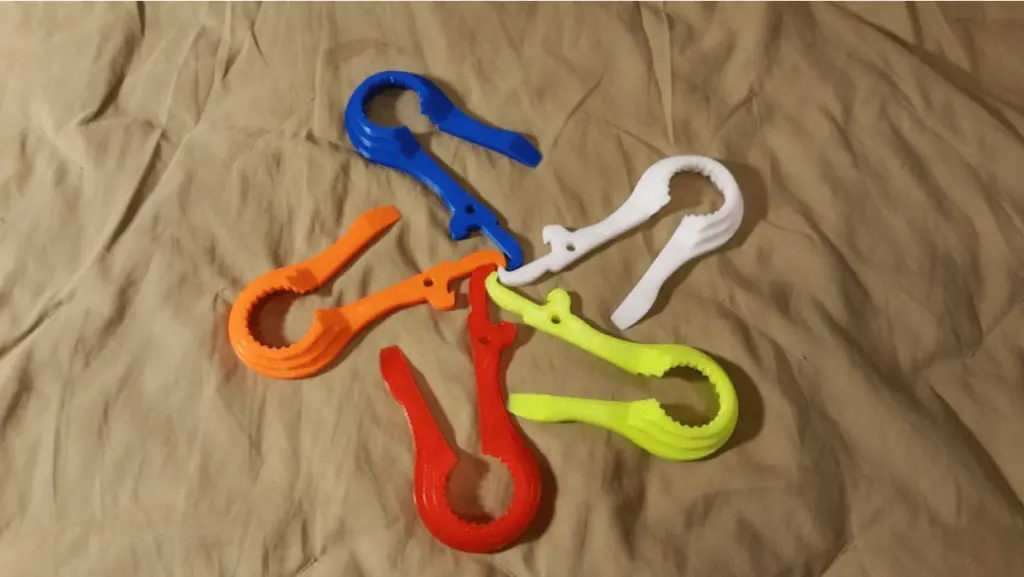 A universal bottle opener doesn't only come in handy when you have to open soda or beer bottles. It can also help people with arthritis, and other hand mobility issues, unscrew a bottle cap or open a canned drink. 
---
11. Egg Holder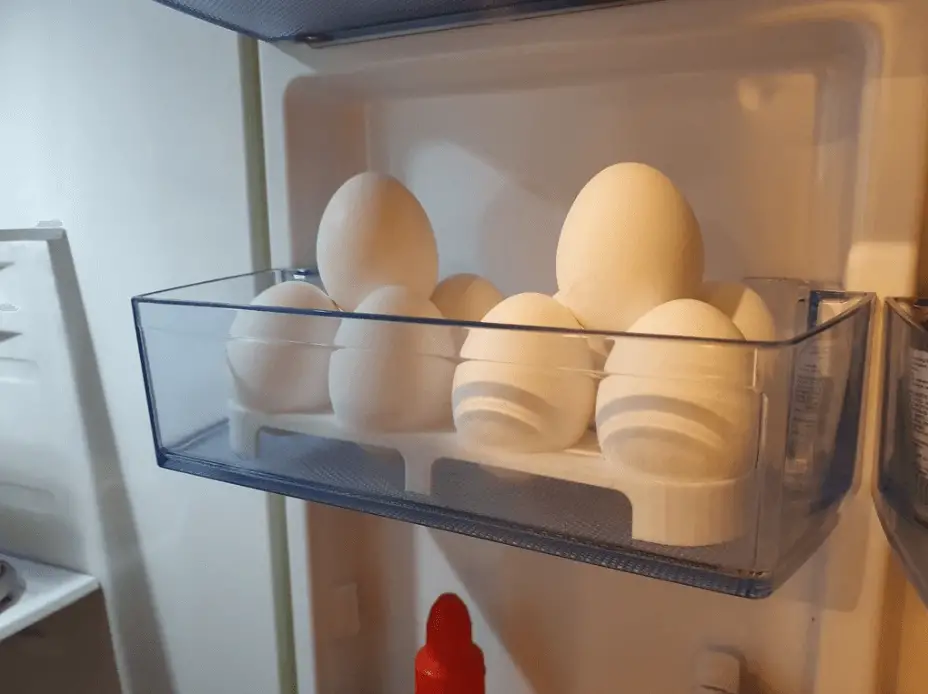 Most refrigerators come with egg holders, and most fridge owners lose said holders in the blink of an eye. If you need a new one, print it out.
---
12. Water Diverter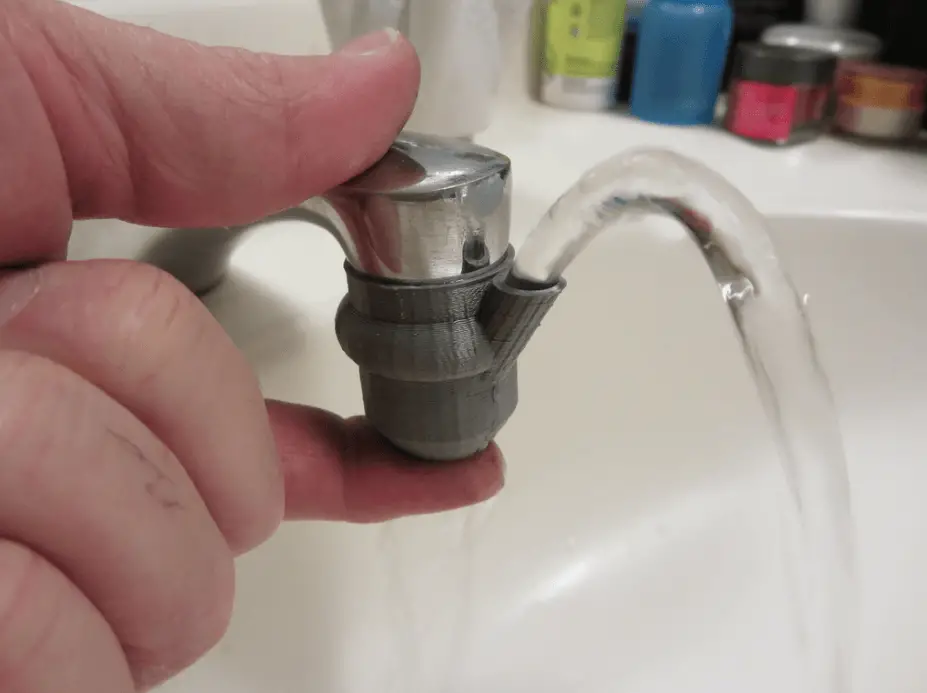 A water diverter for the kitchen or bathroom tap can come in handy for rinsing things. It fits aerator taps with a diameter of 23.5mm.
---
13. Wood Clamps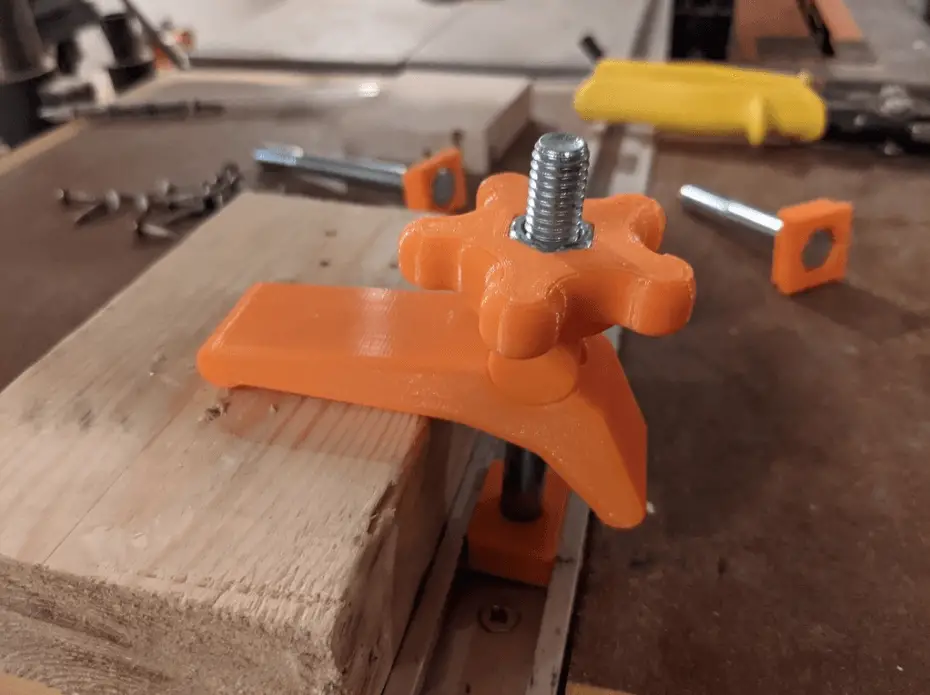 Wood is more fragile than other materials. That's why most woodworkers prefer using wood clamps over standard vices to secure their pieces. These wood clamps are designed to hold planks still while measuring and cutting.
---
14. Squeeze Drill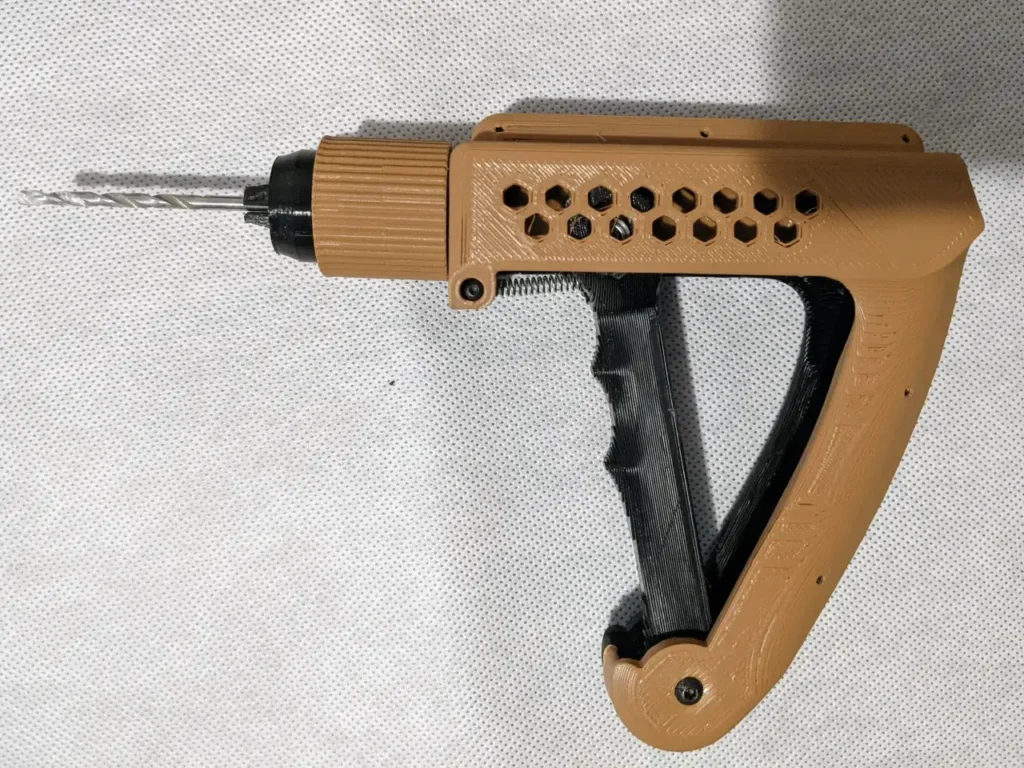 This mechanical drill activated by a squeeze handle is perfect for small jobs and light drilling. It doesn't need any electricity either, so you can use it in places that are not yet connected to the grid. You can make it out of PLA or PETG with a 20% infill.
---
15. Tripod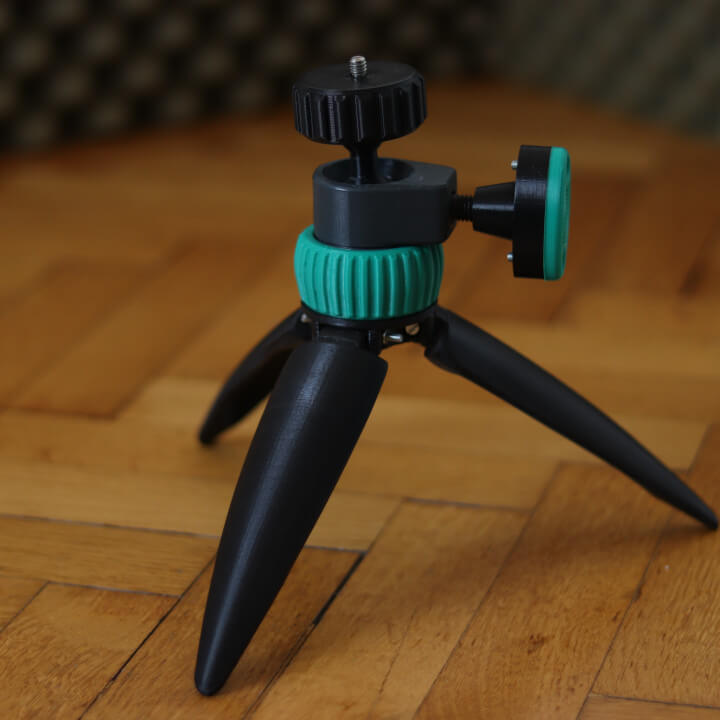 Whether you have to position a camera or a phone, a tripod is a super useful gadget to have around the home. This one is made up of nine individual parts held together by screws and bolts. 
---
16. Fractal Vise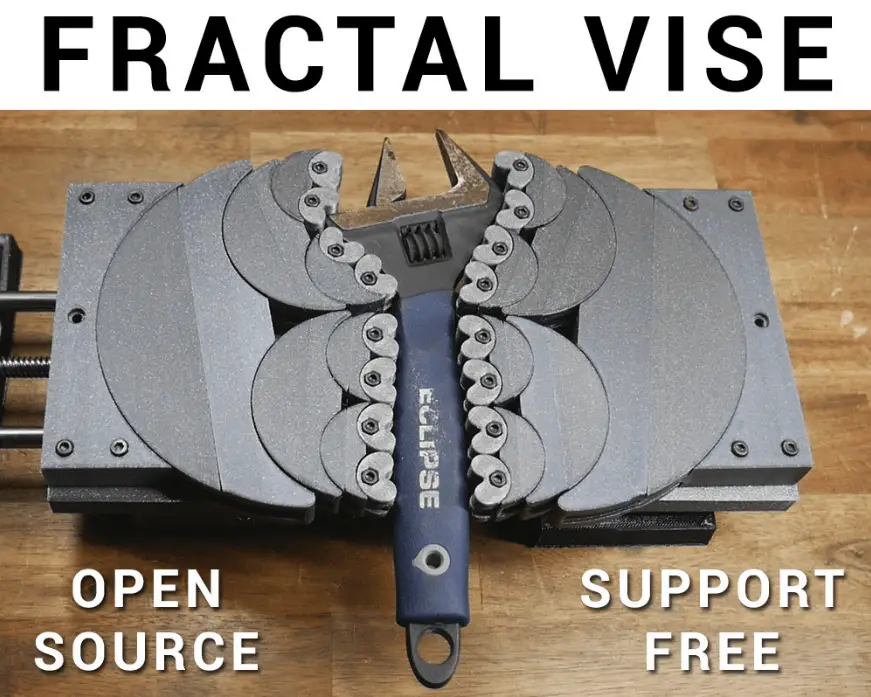 A fractal vise is an incredibly useful tool designed to hold objects of any shape. It's often hard to come by in hardware stores, but nobody stops you from 3D printing your own.
---
17. Wire Stripper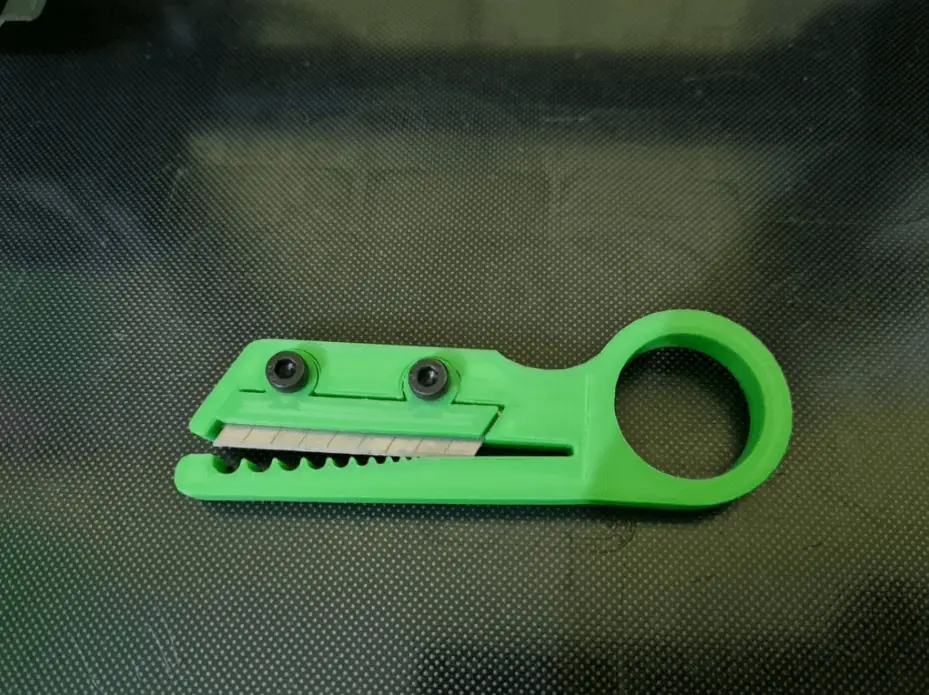 Say goodbye to the tedious job of stripping wires. With just two 3D printed parts and a razor blade, you can create your own wire stripper in a matter of minutes. 
---
18. Cable Strap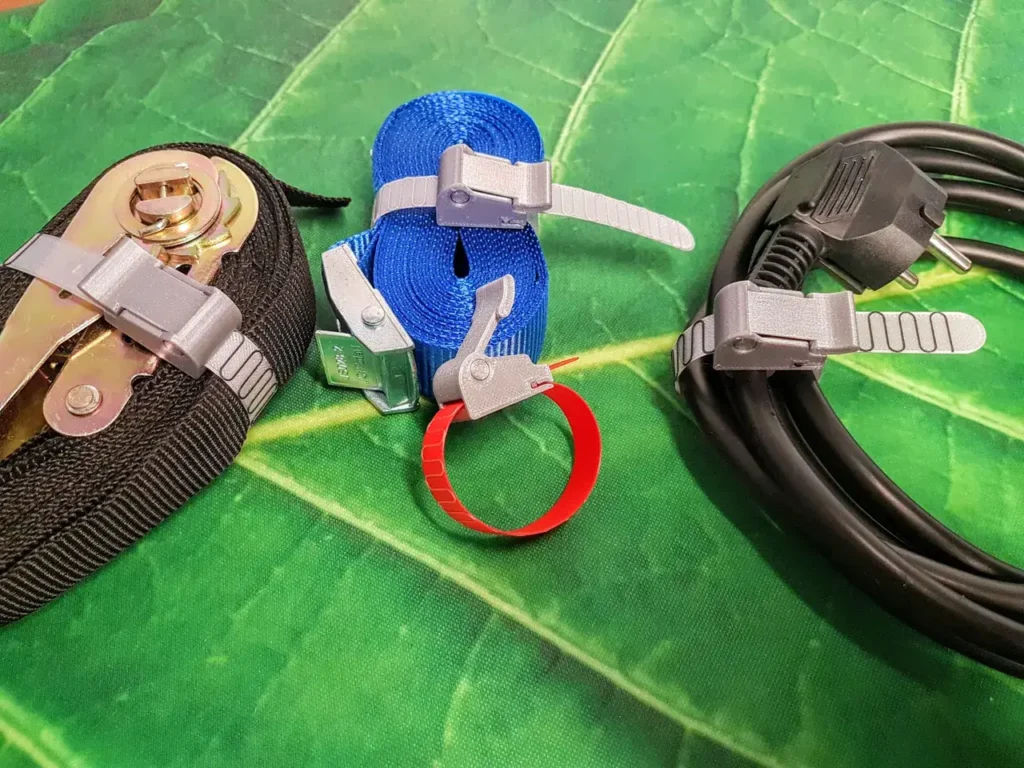 Once you're done with the wires, you might like to keep them organized. This is where cable straps come in handy. Obviously, you can 3D print them yourself.
---
19. Sanding Block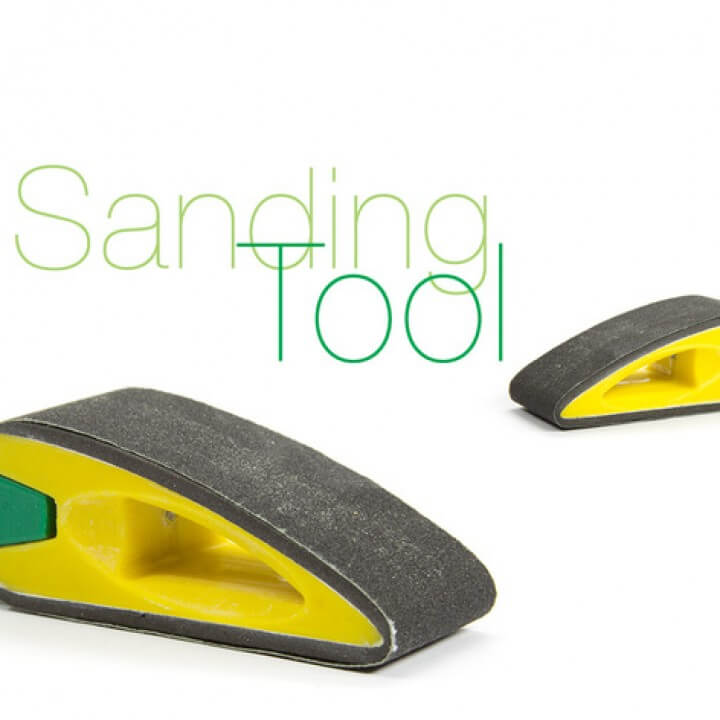 All it takes is a handful of 3D printing projects to figure out that most parts need some sanding and post-printing processing. Or you might need a sanding block for some woodworking jobs. Whatever you need it for, this sanding block is a useful tool to have around the home.
---
20. Compact Tool Organizer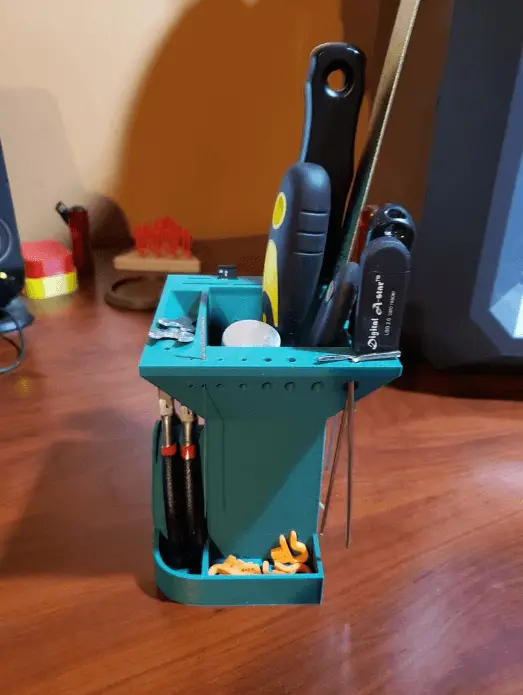 Tool organizers are rarely compact. Those that are small often have limited functionality. Instead of roaming the market for the perfect tool organizer, you can 3D print one. The best material for the job is PLA.
---
21. Squeeze Fan
When it's getting hot outside, and you're in desperate need of cooling, a squeeze fan can make a difference. While it may seem like one of those useless gadgets, this useful fan can help you cool down after a hike or while camping.
---
22. Pliers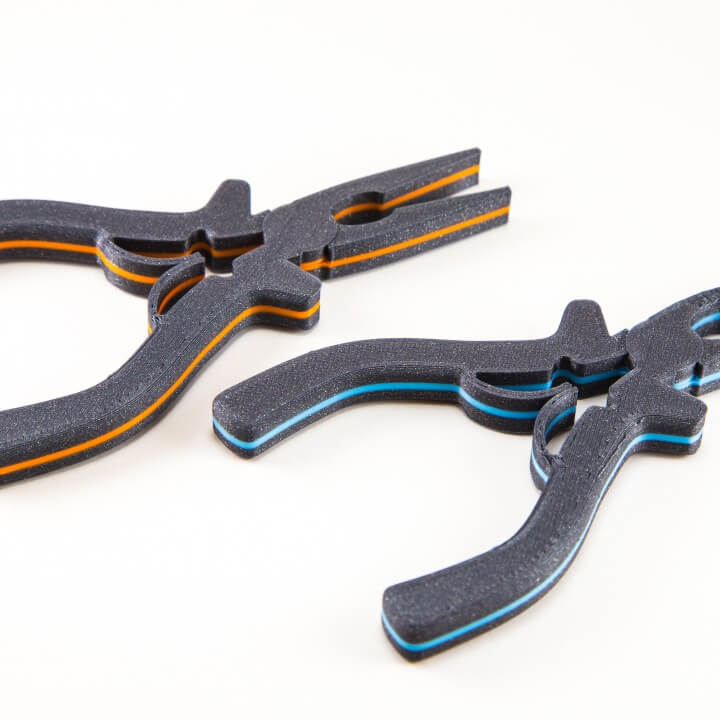 One of the most popular DIY tools to have around the home, pliers can serve numerous purposes. A 3D printed pair is moderately strong and perfect to replace a broken tool. You can even use various designs to make pliers with no teeth, needle noses, or blunt noses.
---
23. Pocket Screwdriver Kit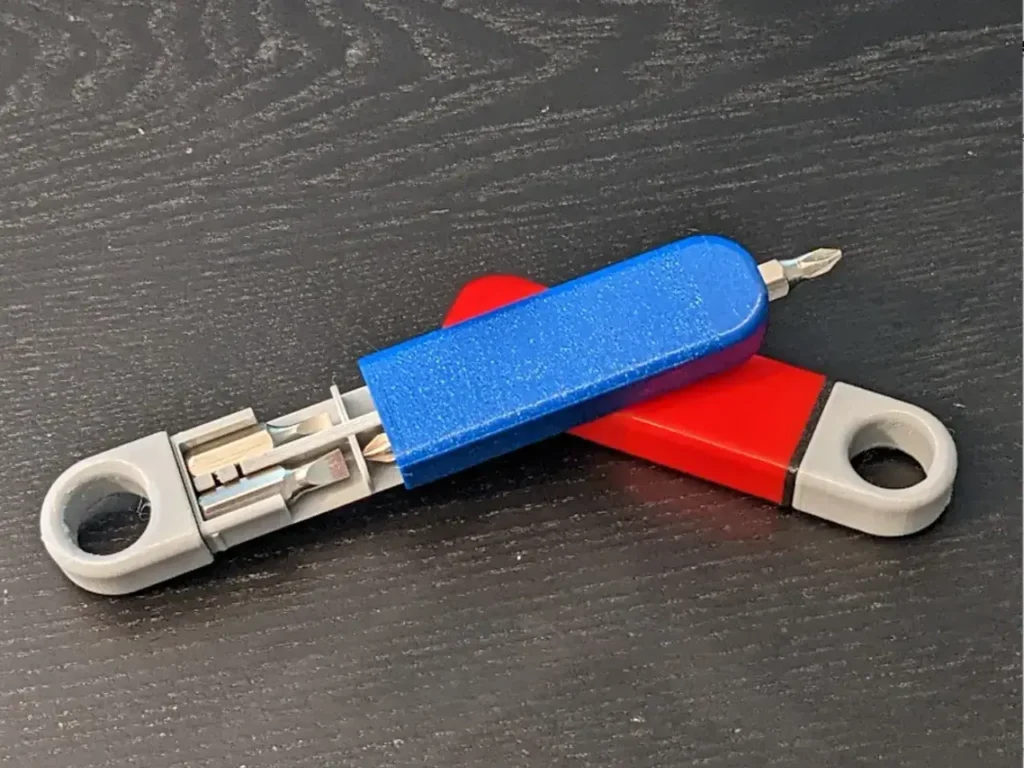 A screwdriver can come in handy in a variety of situations, in and outside of your home. To stay prepared, you can 3D print a pocket screwdriver kit to hold in your bag or several ones so that you can also have one in your desk drawer and car.
---
24. Drill Bit Sharpener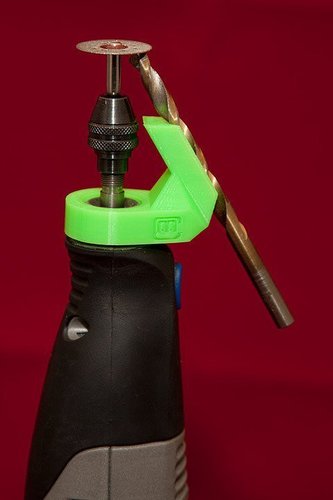 Sharpening can give your dull drill bits a new lease of life, but holding them as you're maneuvering a Dremmel can be dangerous. Instead of risking an injury, this drill bit sharpener prints in one piece and screws onto all Dremmel or Dremmel-style tools.
---
25. Bearings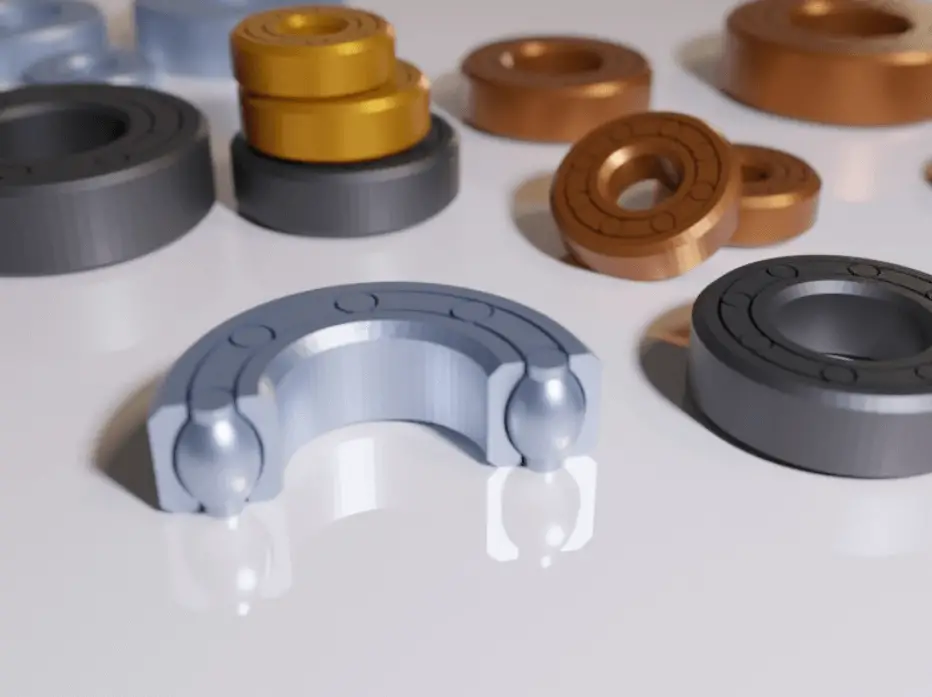 Bearings are those types of things that only come to mind if you suddenly happen to need one. Instead of running to the home improvement store, you can 3D print them in the desired number and size out of carbon fiber PLA. 
---
26. Swiss Knife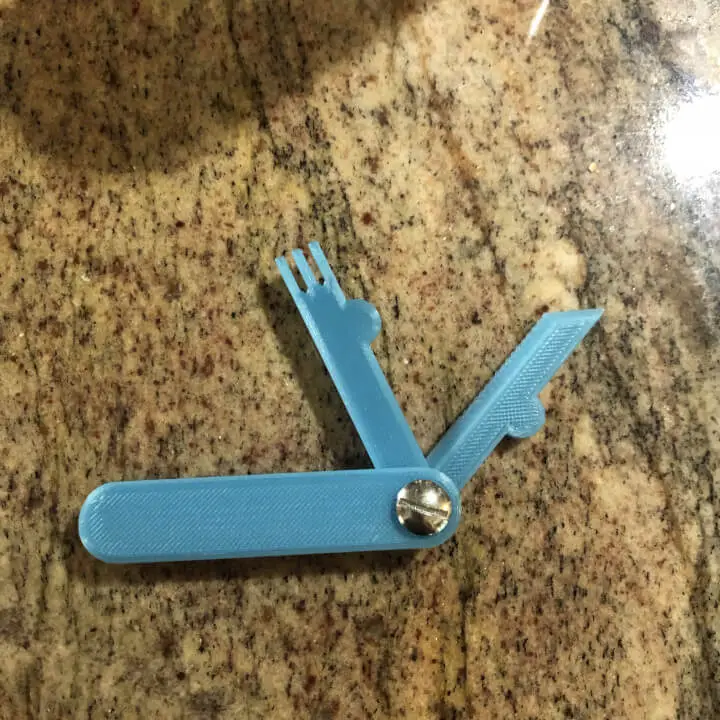 Swiss knives are some of the most useful survival tools to carry with you. This one only contains utensils, but nobody stops you from customizing the file and adding screwdriver bits and other useful items.
---
27. Cat Feeder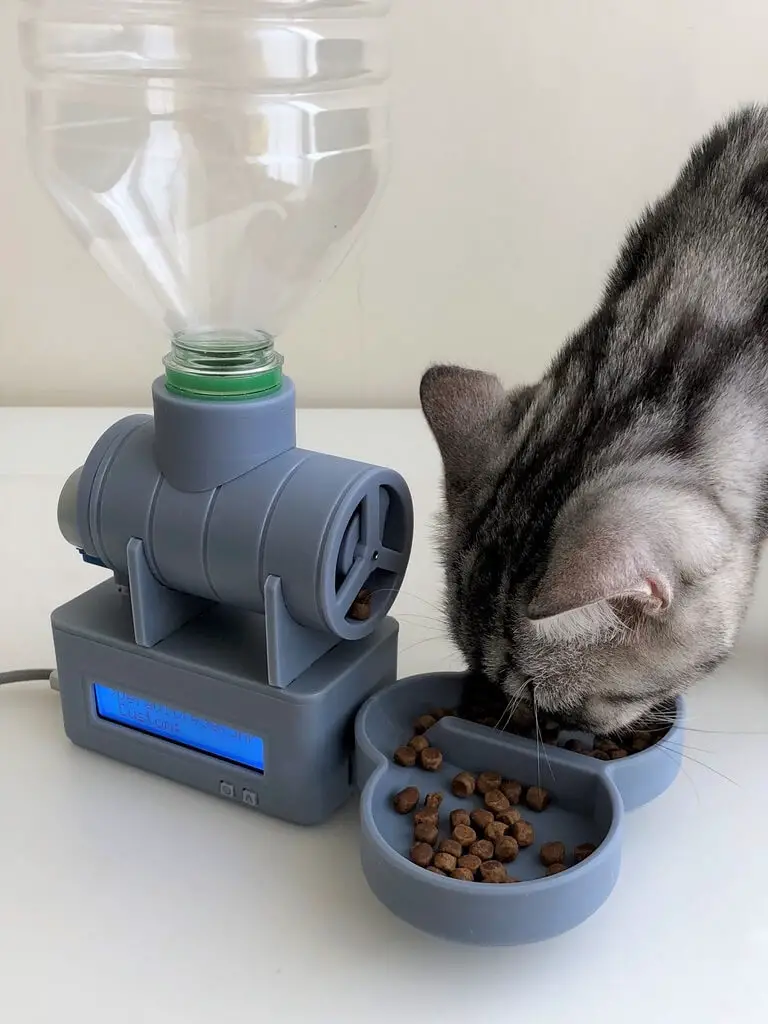 Pet parents might know that sometimes, the inevitable happens, and you can't get home to feed your fur baby on time. Being even a little late will likely upset your precious pet. This 3D printed cat feeder can dispense kibble right on time and save you the hassle.
---
28. Honeycomb Storage Wall
Pegboards are very useful items to have around the office. Yet, if you like to stand out, you can 3D print this original alternative – a honeycomb storage wall perfect to hold pens, flash drives, sticky notes, and other miscellaneous items.
---
29. Battery Dispenser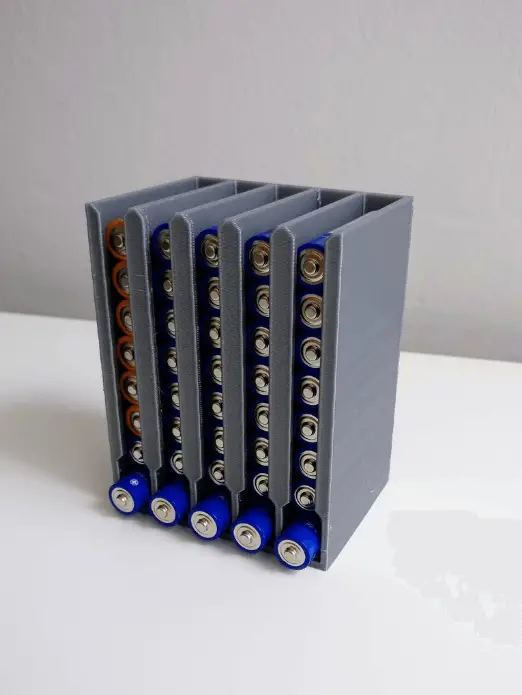 Whether at home or at work, there are dozens of gadgets and devices that run on batteries. If you still keep them in a junk drawer, this battery dispenser might be perfect for you. It can hold AA and AAA batteries. 
---
30. Nozzle Quick Change Tool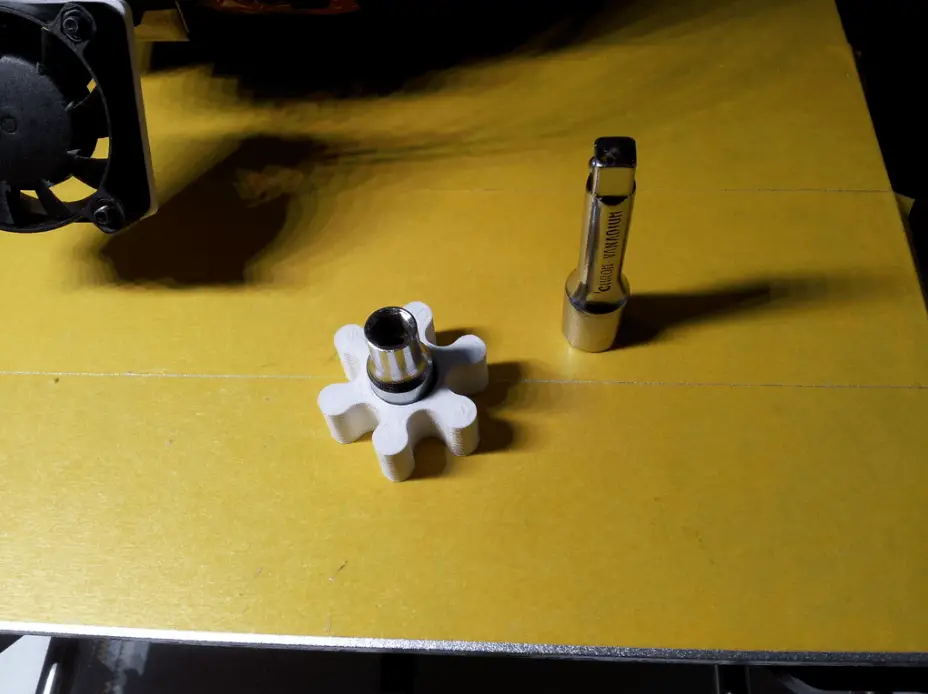 If you're into 3D printing (and you are, since you're reading this blog), it only makes sense to 3D print useful tools that can actually aid during the printing process. This awesome tool, for instance, helps you change the nozzle with another one without waiting for it to cool down.
---
31. Measuring Cube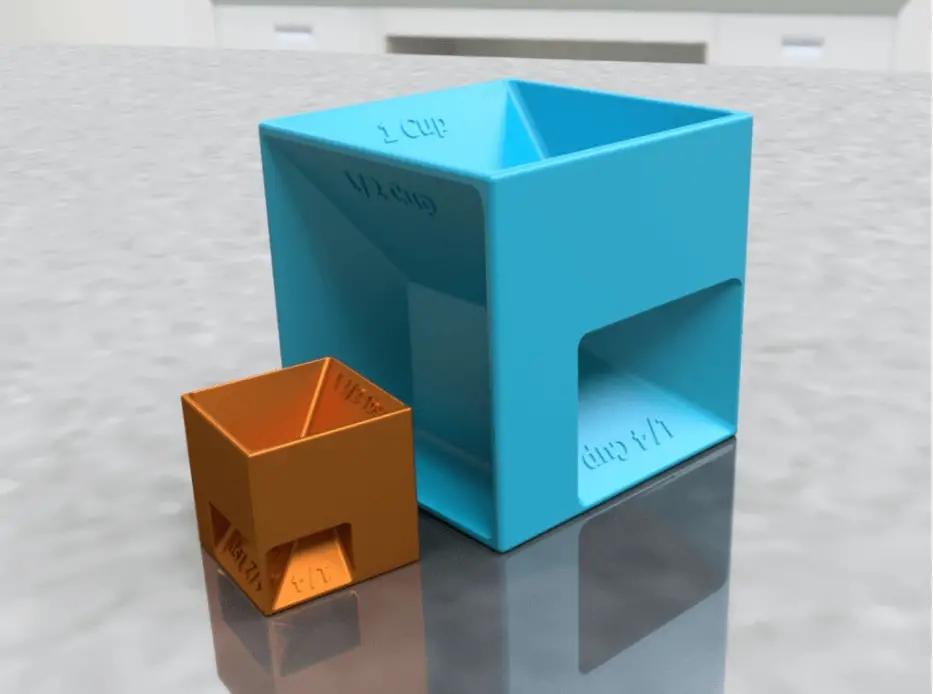 We've mentioned above the measuring cups. If you're looking for a modern take on the old concept, this measuring cube might be perfect. It incorporates different measurement sizes into one piece and is a fun gadget to have in the kitchen.
---
32. Survival Whistle 
If exploring the wilderness is kind of your thing (or if you love an adventurer), 3D print this survival whistle. It may be a small thing, but it could make a big difference in a dangerous situation.
---
33. Parametric Hinges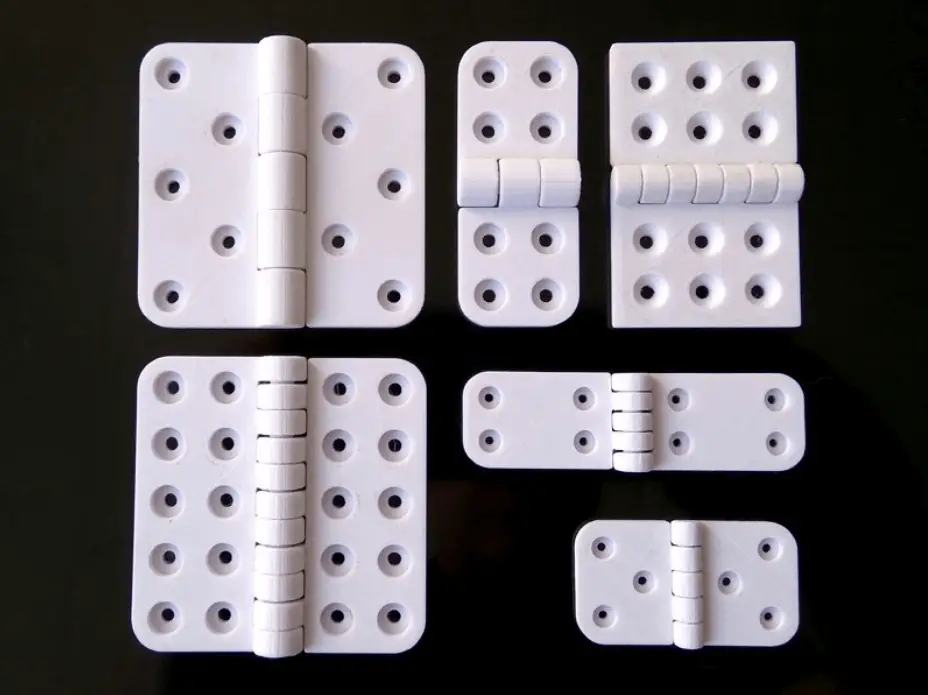 Whether you have to fix a cupboard door or aim to make customized furniture, parametric hinges may prove to be useful. Designed in OpenSCAD, it offers a wide range of parameters for sizing and customization. 
---
34. Rain Water Collector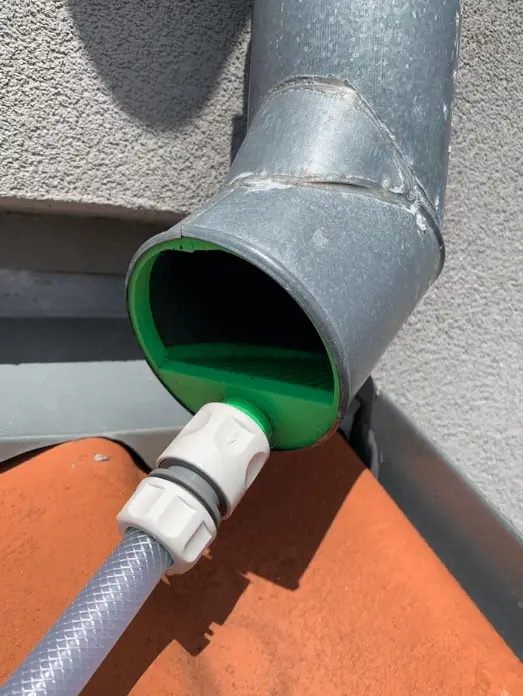 If you're into sustainability, this rainwater collector might become one of the most useful things you've 3D printed this year. It slots straight into the drainpipe and features a mechanical filter that prevents leaves or dirt from clogging your drain.
---
35. Remote Sprint Mount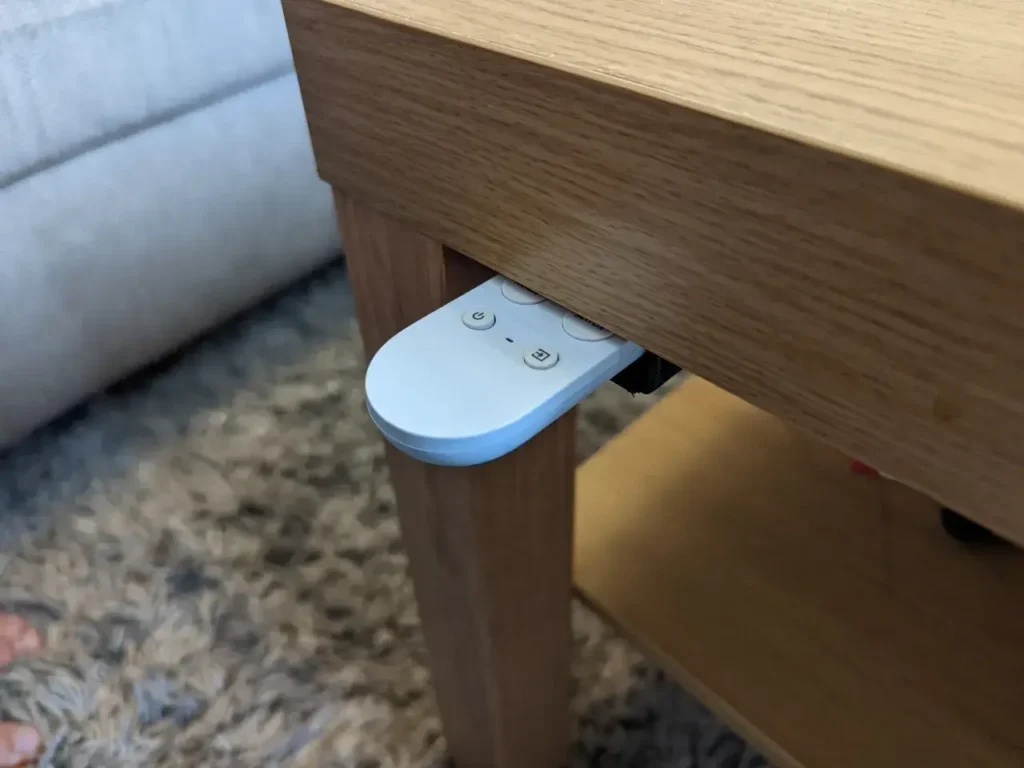 How many times did you ask someone to get up from the sofa so you could find the remote? You're not going to lose it anymore with this 3D printed remote spring mount. Fix it under the coffee table to have the remote control stored nicely at only one arm away.
---
36. Watering Bottle Cap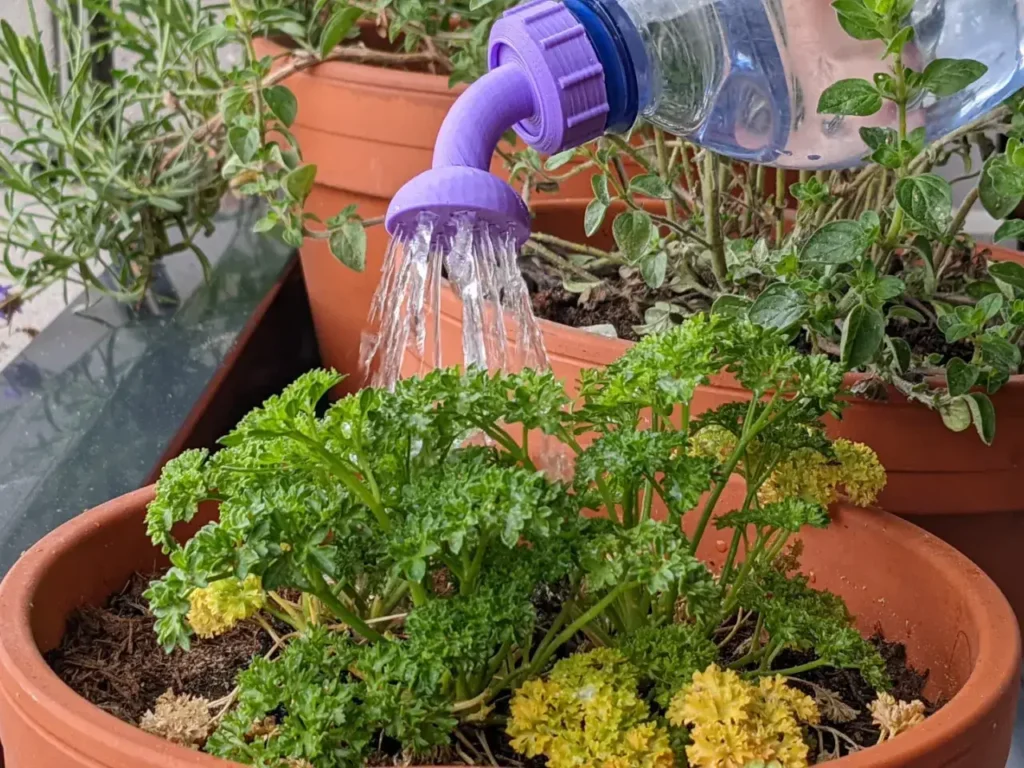 Finding the perfect tools for your balcony garden can be tricky. For instance, where do you find a watering can that's not too large? Instead of using a large one, affix this watering bottle cap to a PET bottle for easy watering of your plants.
---
37. Battery Size Converter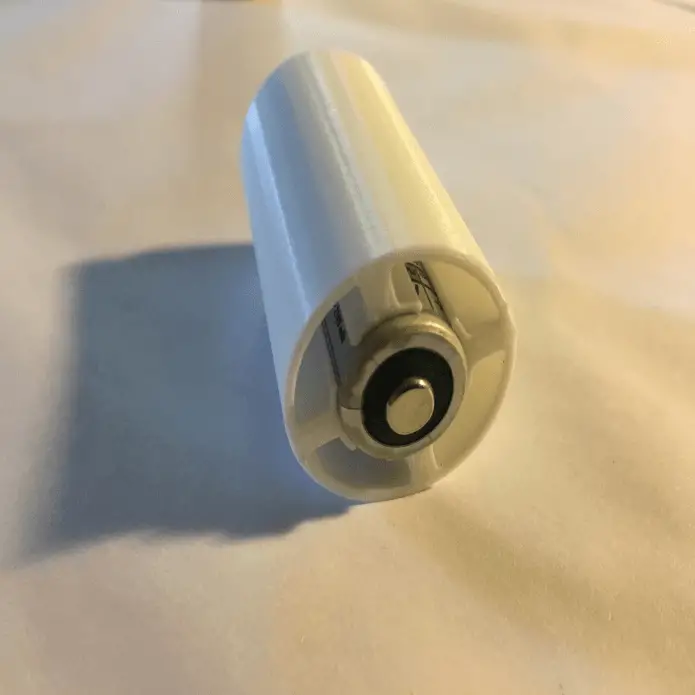 When a battery drains out, it often seems that you can find all battery sizes in your hour. Except for the one size you actually need. An easy way to fix this is with a battery size converter. Sure, it only works with batteries AA to C, but 3D printing this project is still quick and fun.
---
38. Prusa Printer Enclosure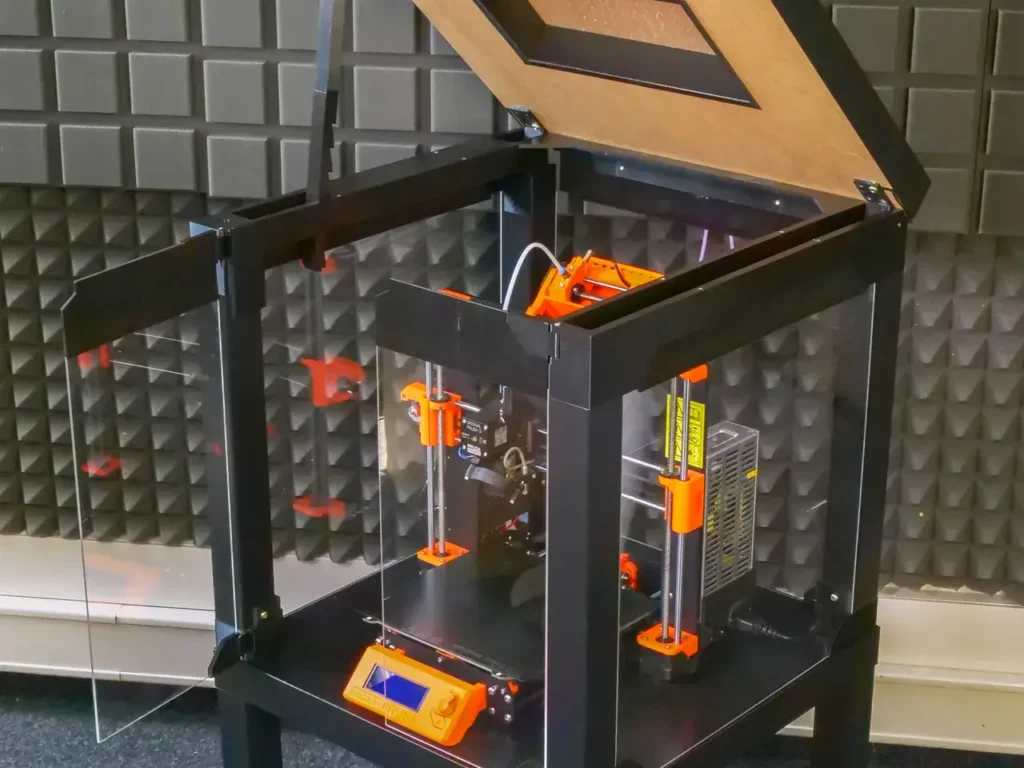 If you're using a Prusa to 3D print lots of useful tools and gadgets, something more than useful to make for your printer is an enclosure. Building one can help you save energy, as the bed and nozzle can retain heat better.
---
39. Wheelchair Ramp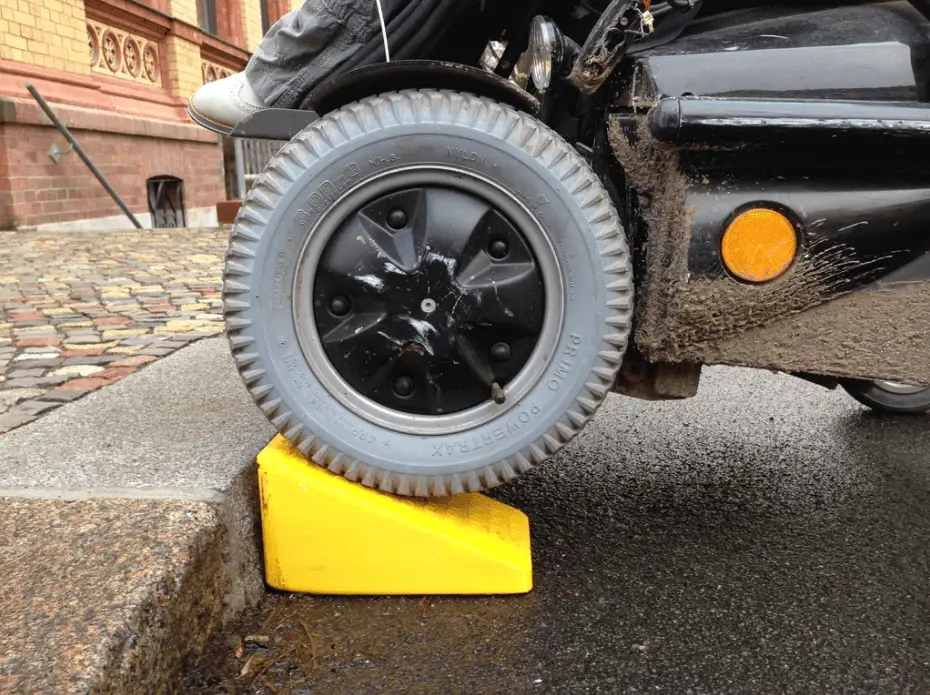 A 3D printed wheelchair ramp can make life easier for anyone who depends on a wheelchair for mobility. Whether it's a step or a road edge, the item makes it easy to move and access locations that don't have built-in ramps.
---
40. Zippy Bag Clip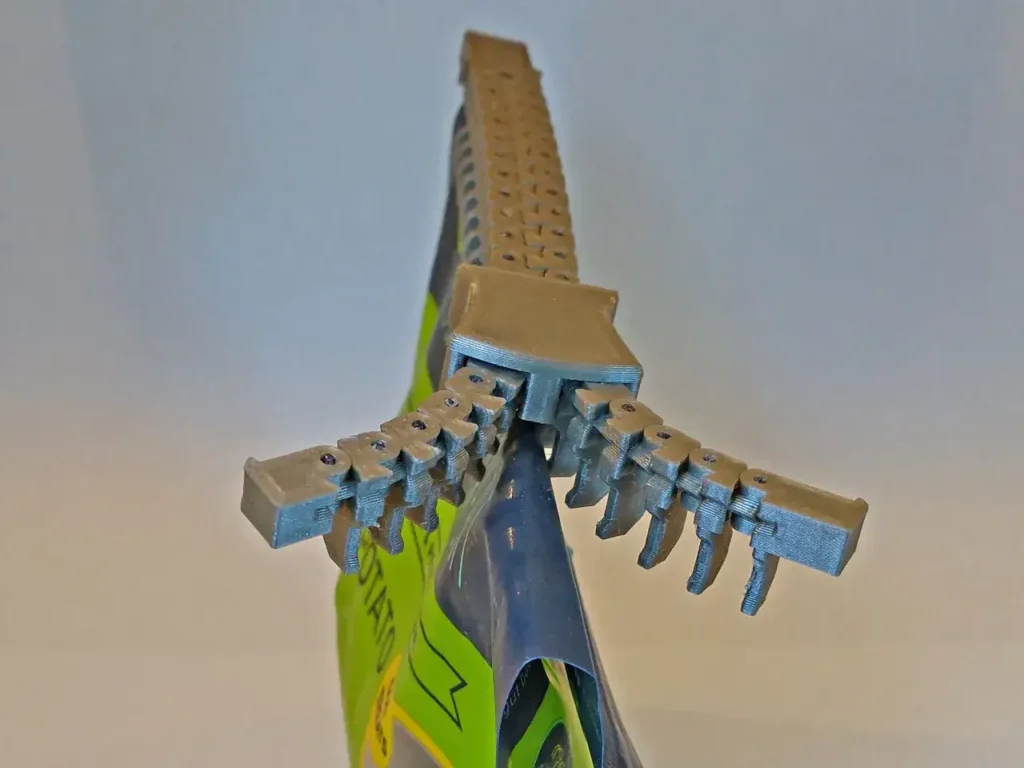 We all know bag clips are useful and all, but why settle for the simple kind you can buy at the supermarket when you can print a one-of-a-kind one? This zippy bag clip is so cool that your friends will surely want to steal it when visiting your home.
---
41. Replacement Tool Handle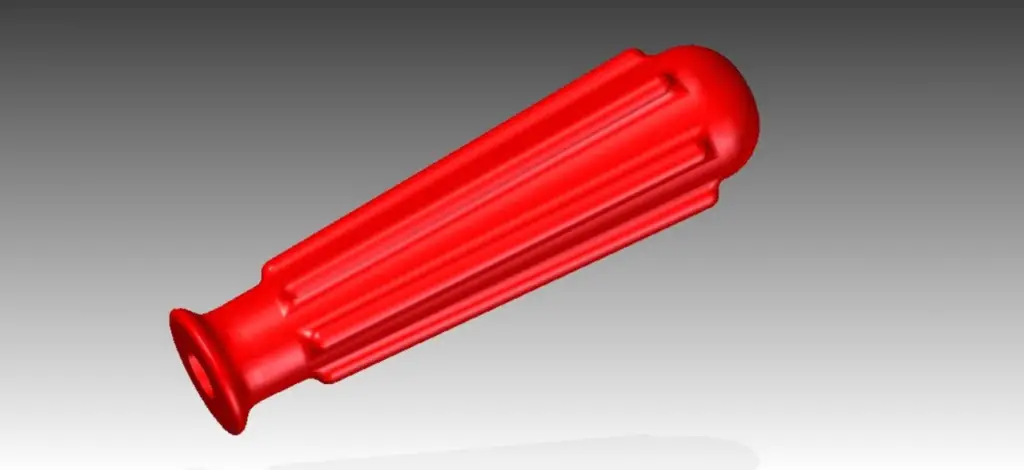 Not exactly a tool, but a functional part of a tool is always handy to have around. For instance, if a handle broke on one of your gardening tools, you can simply take it off and replace it with a 3D printed one. You can obviously customize the design and use any color PLA.
---
42. Quilting Pattern Guide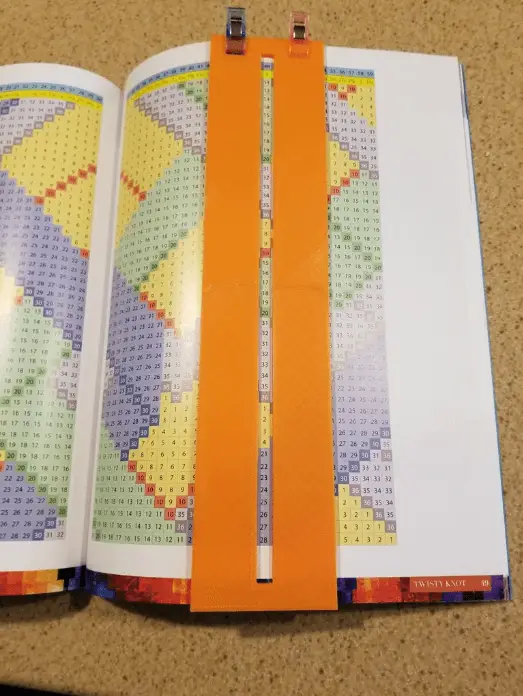 Creative, functional, and perfect for hobbyists who love making quilts, this useful tool can help you keep track of the pattern. You can print it from any filament you have available at a resolution of 0.2mm and 20% infill.
---
43. Keyboard Wrist Rest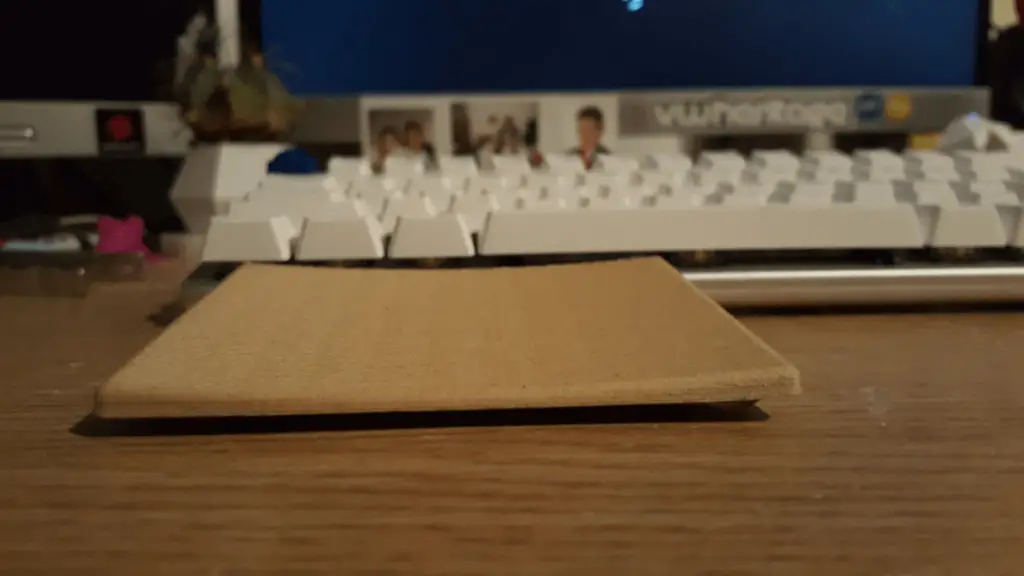 Whether you're getting files ready for 3D printing or designing a new object, chances are your wrists will get tired while using your computer. This wrist rest can take some strain off, helping you prevent carpal tunnel problems.
---
Next Steps
In today's age, 3D printing has the potential to create functional, customizable tools that anyone can make in their homes. Whether you're in DIY or just need to replace a broken handle, 3D printing can revolutionize manufacturing industries. Until it does, we hope these 3D printed tools have inspired your next project.